Chicken farming is one of the most profitable businesses in the country, judging by experiences from President William Ruto and other farmers who are making a kill from the industry.  

However, not everyone who has tried his luck in the business has made it. One such person is Lang'ata MP Felix Odiwuor alias Jalang'o who was forced to shut down his chicken business after losing 1000 chicks. 
Starting the business
Speaking during a past session on Kiss 100 FM, Jalang'o said he and his brothers decided to try their luck in poultry farming after hearing stories on how the business was profitable.
According to him, they purchased 1000 chicks after being told that each chick will start rearing 2 eggs per day after three months.
He said everything was okay until they realised that farming was not as easy as they has expected.
Blunders that led to the collapse of the business
One of the key mistakes they made was a failure to do prior research. They were excited by the stories they'd had and got into the business blindly.
Jalang'o said after starting the business they started learning many things they had overlooked, but unfortunately, with business, there is no room for learning on the job. 
The second major mistake was trusting others to run the business when he was not available.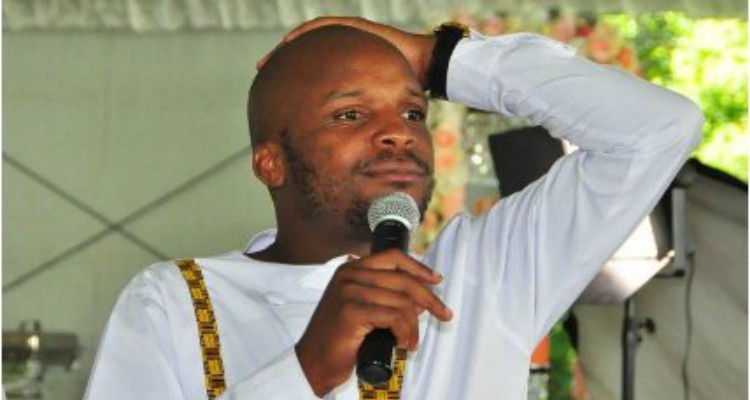 File image of MP Felix Odiwuor alias Jalang'o. [Photo: Courtesy]
He says some of the people he trusted to buy chicken food ended up eating part of the money and acquiring less chicken food, thus leaving the chicken underfed and not in a position to produce eggs.
"We didn't have the full information about the business. Someone told us that after 3 months, each chicken will be rearing two eggs per day. What we didn't know is that chicken have to be fed, they have to be vaccinated and you need to have medicine," he said.
"I also had cheeky people in the business, you send them to but two bags of chicken feed, but they buy one," he added.
The final hit for Jalang'o's business came after they started feasting on the chicken. He says they never realised that the business was crumbling until they ate the last chicken.
Lessons learned
The MP cum comedian acknowledges that starting a business is tough and encouraged anyone considering entrepreneurship to do thorough research before investing in any business.
Additionally, Jalang'o advices anyone interested in starting a business venture not to be over excited by the stories they hear, since not all of them are true. Instead, they should work on getting all the relevant information before going all in.
"If you are starting the chicken rearing business. More so for eggs, do not buy these stories that a chicken lays two eggs per day. A chicken lays one egg per day and they have to be fed well and chicken feed is very expensive," he divulged.
Determined to invest in the eggs business, Jalang'o changed his approach and decided to buy eggs from farmers around Kiambu County and supply to hotels in the city.

"I don't own chicken, I just buy my eggs directly from farmers -mostly from Lari, Kikuyu, and Limuru, then sell them on to major hotels across Nairobi. I handle at least 6000-7000 crates of eggs each week," he told Kenyans.co.ke.
A part from the eggs business, some of his other top investments include; arena media - a marketing and events company and Jalang'o TV which is one of the most followed YouTube channels in the country.