Patrick Wainaina alias 'Wa Jungle' is popularly known as being a former Thika Town Member of Parliament and one of the candidates who contested the Kiambu Gubernatorial seat in the 2022 general election. 

Although politics helped build his name and gave him a national platform, it's his entrepreneurship and investment in the nuts industry that made him the mogul he is today.
In this article, we outline Wa Jungle's journey to being who he is today:
Who is Patrick Wainaina?
He is an entrepreneur and the founder of Jungle nuts company. He is also a politician and one of the opinion leaders in Kiambu County.
Career
Wainaina is a mechanical engineer by training. His career started when he served as an engineer in the year 1996.
After serving at Kenya Nuts Company for an unspecified time, he resigned and moved to the United States where he enrolled for a marketing course, with the hope that it would open opportunities for him.
However, things did not go as he expected, forcing him to attend to the elderly in order to cater for his needs.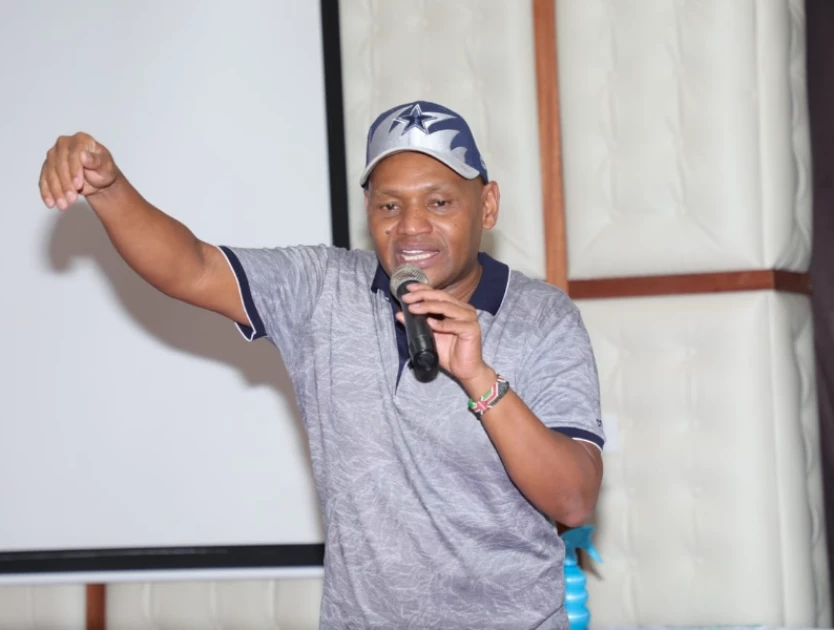 File image of Patrick Wainaina. [Photo: Courtesy]
Being in the United States without a stable source of income proved challenging for him, forcing him to plan his return journey.
By the time he was returning home, he had saved Ksh300,000.
Establishing Jungle Nuts
Armed with his Sh300,000 savings, he rented space and acquired machinery which he used to start Jungle Nuts company.

Like any other business, the initial stages were challenging as securing financial support proved difficult.
Due to a lack of adequate finance to run the business, he was forced to shut it down in 2002 and seek formal employment.
"When I arrived in Kenya, I rented a small room and bought second hand machinery, and used the remaining amount to pay factory rent for six months. I was left with nothing and my dream of owning a business was plunged into darkness," he said in a past interview. 
His job search led him to Safaricom where he landed a job as a manager.
This job was a major breakthrough for him as it provided him with a livelihood and an opportunity to save in a SACCO, which could intern give him a loan.
After saving for five years, he took the cash and revived his business. The business was more of a side Job for him as he did not quit his main job.
Since securing funding as an individual was still challenging, he teamed up with friends and formed a group, under which they were able to get financial support from one of the leading financial institutions in the country.
He later resigned from Safaricom and ventured fully into the business that has now grown to be a globally renowned enterprise. 
The company is believed to be working with close to 100,000 farmers and has employed hundreds of employees.
While it is not clear how much the company is worth now, it is believed to be one of the major contributors to Wainaina's billionaire status.
Wa Jungle the Politician
He made his political debut in 2013 after successfully contesting the Thika Town Parliamentary seat. Wainaina who contested the seat as an Independent candidate defeated the incumbent Alice Ng'ang'a after garnering 58,286 votes.
In 2022, he sought to become Kiambu Governor on a United Democratic Alliance (UDA) party ticket but was defeated by Kimani Wamatangi. Determined to be on the ballot, he registered as an independent candidate but was again defeated by Wamatangi.
Wa Jungle the Philanthropist
The businessman and his wife have a non-governmental dubbed Steps of Mercy which supports the elderly people in society.
"It's in the spirit of offering help no matter how small it is. My success came from people who saw the potential in me and offered their support. Empathy should be inseparable to humanity,'' he was quoted.