Born in 1978, Bethuel Mbugua made headlines in the country in the 80s after displaying a mastery of human anatomy that saw him move from class six to form four.
Determined to move abroad for an education, Mbugua pulled a daring stunt that saw him sneak past late President Daniel Arap Moi's security in a bid to get an audience with the former Head of State.
Since his parents had separated, he was brought up by his father who was in the medical field. From a young age, his dad exposed him to medical literature which saw him become an "expert" in the field.
To test his knowledge retention, his father had him deliver lectures in primary, secondary schools, and even local and international universities including Dar es Salaam University where he delivered a lecture at age 9.
The Dar es Salaam lecture was attended by two former Tanzanian presidents; Julius Nyerere and Ali Hassan Mwinyi.
"One day to see how much I had retained, he had me lecture about the brain and heart in front of students at a local primary school. We then began to visit more primary schools to repeat the same lecture. Finally, these visits included high schools and national universities," he said in his statement of purpose published by Carnegie Mellon University.
In 1990, he got an invite to go study in the United States, however, he was required to take an IQ test. The test was administered in Kenya and the results claimed that he was just above average and not a genius as many had expected.
Following the results, his sponsors decided to withdraw the offer they had made to help him study in the United States.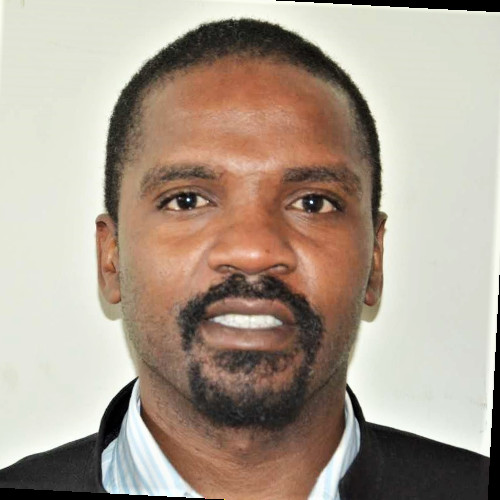 File image of Bethuel Mbugua. [Photo: Courtesy]
His dream was, however, actualised in 1990 when he met another sponsor who helped him move to the United States.
Studying in the US, he faced a challenge with language and culture and had to repeat grade 7 twice.
"During my first two years, I experienced problems communicating with others. Due to my cultural and language barrier, I repeated 7th grade twice. It was in art class that I first felt comfortable and accepted, and excelled well above others.
"Communicating became easier for me through art. Art became my language to convey to others what was in my mind, how I was feeling, and what my life was like in Kenya," he narrated.
After finding his footing, he moved to Harvard Westlake for high school and later joined Macalester College where he graduated with a biochemistry degree.
Despite having a future of expectations, Mbugua returned home in 2003 dejected and with nothing much to show for himself. He secured a job with an international organization based in Nairobi.
He believes that going to the United States at a young age was not a good decision as it exerted pressure on him. Unfortunately, his father died in 2017.