When you see him dressed smartly and talking nice English on television, you'd think he is from a well-off family as is associated with most lawyers, but the journey for Steve Ogolla has been one of grass to grace.

In a past interview, Steve opened up on his journey to being a governance expert and one of the top lawyers in the country, noting that it was not easy.
According to Steve, growing up in Siaya County, his family was not well off, adding that they missed meals and had a lot of challenges going to school due to a lack of finances to cater for his fees and that of his siblings.
Most of his siblings dropped out of school, but he soldiered on, with the hope that acquiring education would create an opportunity for him to succeed and help his family.
Steve began his high school education at St Mary's Yala in 1998, but had to leave the school after completing form one due to school fees challenges.
Being unable to go back to school, he opted to relocate to Kibera, Nairobi where he stayed with his brother and studied from home; borrowing notes from his friends who were attending school.
In 2000, he was facilitated to return to school and was admitted to form 3 at a different institution. He sat KCSE the following year and attained B-, which was a couple of points shy from Grade B plain which was the cutoff grade for admission to public university back then.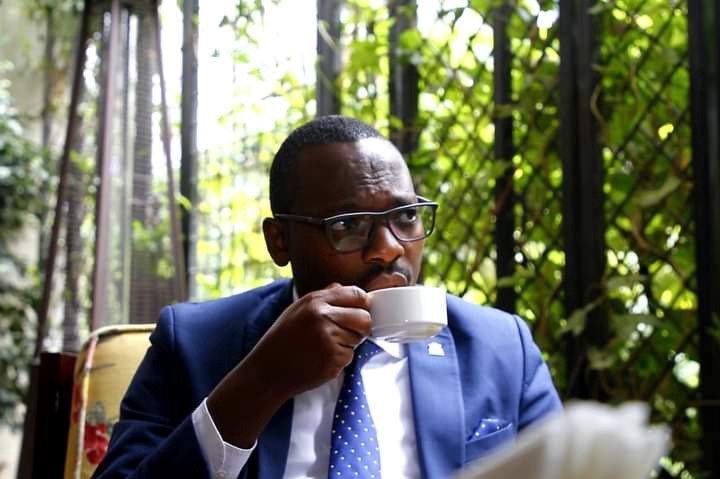 File image of lawyer Steve Ogolla. [Photo: Courtesy]
Since he was unable to join a public university under the government sponsored programme, he opted to seek menial jobs in the city and became a lawyer in Nairobi.
Determined to pursue university education, he returned to high school in 2002 and enrolled for his second stab at KCSE. This time he got a B plain, but still did not manage to hit the cut off points.
He again took a break and tried his luck with several business opportunities including a kinyozi, but was inspired to go back to his school after meeting his former classmates who seemed to be doing great after going to university.
In 2005, he sat KCSE for the third time and managed to score a straight A, marking the beginning of his journey to being the great lawyer he is today.
He later went to Moi University where he studied law and graduated. At the university, he also faced financial challenges and had to do some side hustles in order to sustain himself.
After graduating, he was keen on joining the Kenya School of Law (KSL) but was unable to raise the fees. However, he was lucky to be among two candidates who were awarded scholarships by the institution.
Accessing the Kenya School of Law was also a challenge, as he was unable to raise the fare needed to move from Nairobi West to Karen.
"Most of my colleagues don't know but I would walk from Nairobi West all the way to Karen for like a month after I joined KSL," he says.
He, however, completed his studies and has been practicing law for over 7 years now. He even went back to school and acquired a Masters degree in governance.
"The Steve Ogolla people see in the media is not the same one people have grown up knowing. You don't just emerge from nowhere, you work hard to get where you are," Ogolla said in a pst interview.
According to him, after he started earning, he ensured that all members of his family have a decent house.