The Kenya National Highways Authority (KeNHA) has announced a temporary closure of a section of Mombasa Road.
In a notice on Friday, December 23, KeNHA stated that there will be a temporary traffic diversion towards Nairobi CBD from Simba Corp Motors to Panesar Centre starting Monday, December 26, to Sunday, January 1, 2023.

According to the highways authority, the temporary closure was to aid in the completion of remaining road works along the section.
KeNHA urged motorists to adhere to road signage near the section and the temporary speed limits as they approach the diversion to the construction zone.
"The Kenya National Highways Authority (KeNHA) wishes to notify the general public of a temporary traffic diversion on Mombasa Road towards Nairobi CBD as you approach Subaru Kenya starting from Simba Corp Motors to Panesar Centre.
"Motorists will be guided by traffic signage that will be installed on the road and are advised to adhere to the temporary speed limits when approaching the construction zone and passing through the temporary diversion," KeNHA stated.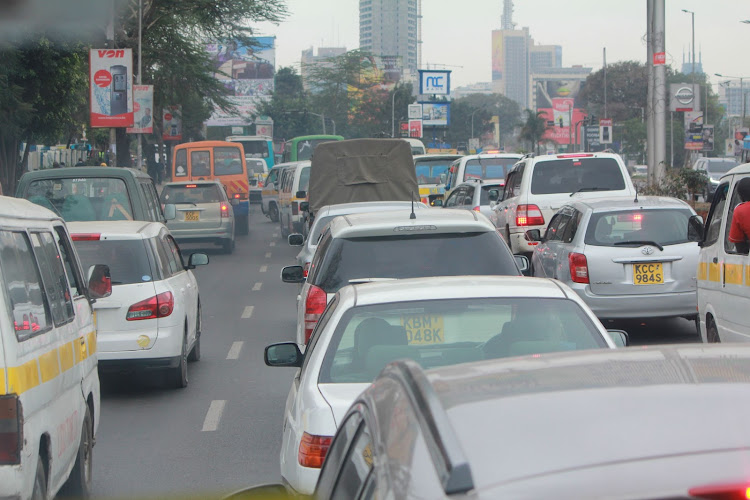 The notice by KeNHA comes after the authority gave a traffic advisory on motorists plying the Nairobi-Nakuru highway.
KeNHa stated that there was a heavy traffic snarl up along the highway as many motorists were using the road,
It asked motorists to exercise road courtesy and avoid overlapping to avoid causing an unnecessary delays on the road.
"KeNHA wishes to notify motorists plying or planning to use the Nairobi-Nakuru (A8) highway of a traffic buildup between Gilgil town an the rail over the road bridge as people travel for the festive season," KeNHA stated.