Police in Nairobi have shot dead a notorious gangster who attacked a woman and took her valuables as she went to work.
In a statement by DCI on Wednesday, January 4, Charles Gitau Mwangi alias Baroda defied police orders before he was heavily wounded.
DCI stated that the suspect was the head of a gang in Mathare, which had attacked the woman on Wednesday morning at Mlango Kubwa.
The police were responding to a distress call from the woman before the 22-year-old gangster shot at one of the officers, missing him by a whisker.
"The thugs were escaping from a scene of crime at Mlango Kubwa, where they had attacked a woman headed at work at around 8am and took away her mobile phone and other valuables leaving her wailing in anguish," DCI stated.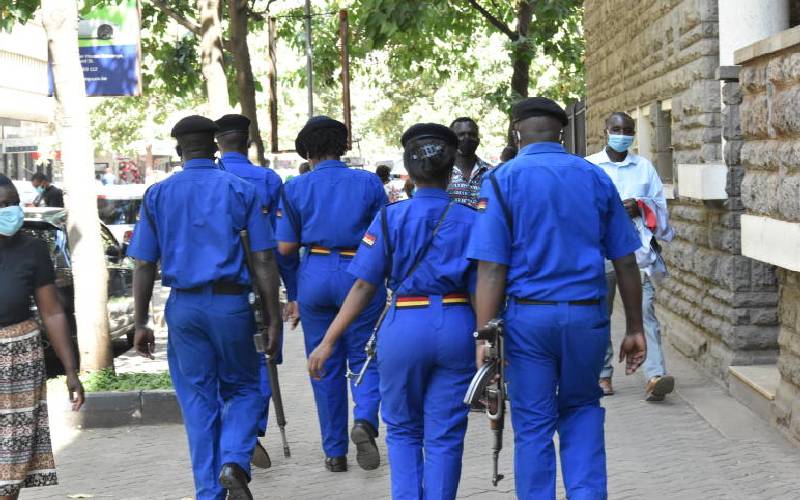 "Charles Gitau Mwangi alias Baroda, 22, who has been on the detectives' radar for the past few weeks was fatally wounded in a barrage of gunfire, after he defied orders to surrender and attacked one of our men," DCI added.
DCI, however, said that Baroda's accomplices managed to narrowly escape with their bodies rattled with bullets.
Police recovered a firearm capable of firing, 2 rounds of 9mm calibre, a knife and the stolen mobile phone from the suspect.