Kikuyu Member of Parliament Kimani Ichung'wah is currently the most powerful legislator currently owing to his Leader of Majority position in the National Assembly.

While he now enjoys the benefits of being in power, he had to work hard to be where he is today. At one point, the vocal legislator had to quit employment and start a butchery to provide for his family.
In this article, we review Ichung'wah's journey, outlining some of the key moments that have shaped his life:
Education and Early Life
He was born in Karai Location, kikuyu, Kiambu County. Ichung'wah is the second last born in a family of 13 children.
He studied at Kikuyu township primary and later joined Alliance High School for his secondary education.
Growing up, he wanted to be a lawyer, but unfortunately, his final grade did not allow, therefore, he settled for accounting.

He started by undertaking a Certified Public Accountant (CPA) course at Strathmore University after which he joined the University of Nairobi where he studied Economics and graduated in 2000.
Life after graduation
Ichung'wah was hoping he'd be a hot cake in the job market after attaining his degree together with the CPA he had acquired earlier, but that was not the situation.

 After his graduation, he tarmacked for long and was at one point forced to join his brother in Nyamakima, where they sold shoes.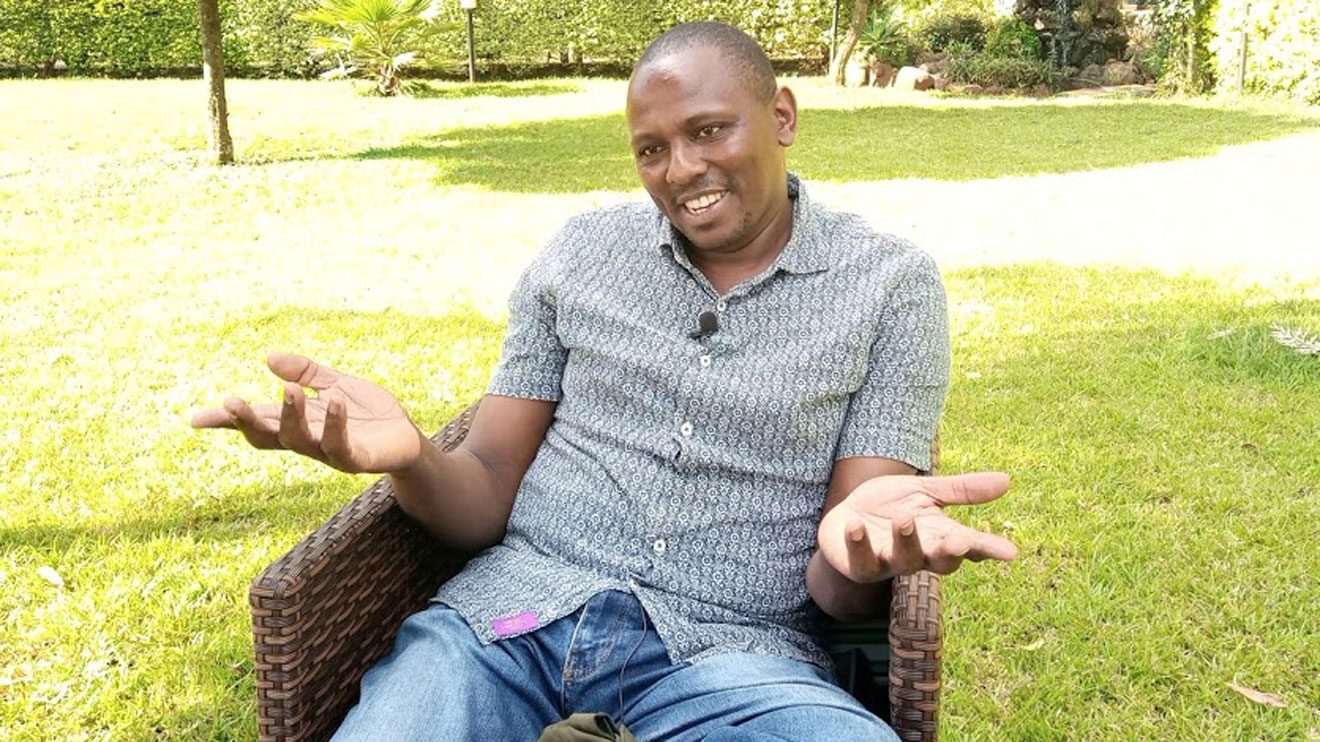 File image of Kikuyu MP Kimani Ichung'wah. [Photo: Courtesy]
His, breakthrough came in December 2000 when he applied and got a position at Diversey Lever East Africa Limited after seeing an advertisement on a local newspaper.
The job helped him gain experience that saw him land other roles in top companies that include; Standard Media Group and Madison Insurance.
Quitting Employment and Starting a Butchery
In September 2002, he was forced to make a tough decision of ditching his job after his then-employer denied him a 3-day compassionate leave following the death of his brother.
It is at this point that he decided to venture into self employment and established his butchery.
"My dad was a butcher for many years and he had a plot near an upcoming bus stop. I asked him to give me a small part of the plot for me to put up a butchery. I told him I wanted to leave employment by the end of that year. My dad was kind enough to give me some space and I started my business," the Legislator said in a past interview.
While running the butchery, he was ridiculed by some of his peers, but that did not weigh him down.
"Some of my peers laughed at me when I started my butchery business. They kept asking me, 'with all your education, the best you can do is run a butchery that your illiterate father ran?' But I said I would do it, and I did it," he told Nation.
Although he got other job offers, he did not shut down the butchery, he operated it and opened other branches, arguing that the businesses were his fall-back plan if things did not work according to plan.
Joining Politics
Ichung'wah made his political debut in 2013 when he was first elected Kikuyu MP under the TNA party ticket.
In 2017, he retained his seat using a Jubilee party ticket and was the only unopposed MP.
Ahead of the 2022 general election, he teamed up with then Deputy President William Ruto and defended his seat on a UDA party ticket.
Following Ruto's victory in the presidential election, Ichung'wah was named leader of majority in Parliament, a position he holds to date.