A new report released by Oxfam International has revealed that the top four richest Kenyans have more wealth than half the population.

The report indicated that the four individuals have a combined net worth of $2.71 billion which is equivalent to Ksh 333 billion.
"Oxfam's analysis shows that the richest four Kenyans with a combined net wealth of $2.71 billion (Ksh333 billion) own more wealth than 22 million Kenyans (bottom 40%)," Oxfam stated.
In the new findings, Oxfam also revealed that Kenya's top 130 richest individuals are equivalent to 70 percent of the country's Gross Domestic Product (GDP).
"The analysis shows that there are 1,890 individuals in Kenya with a net worth of $5 million (Sh615 million) or more, with wealth totaling $39.9 billion (Sh4.9 trillion). This also includes 130 individuals with $50 million (Sh6.15 billion) or more with a combined wealth of $18.7 billion (Sh2.3 billion)," Oxfam stated.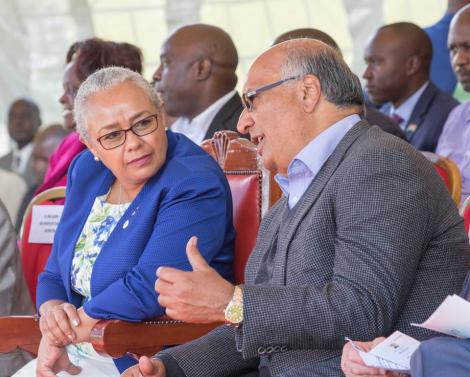 According to Oxfam Kenya Fiscal Justice Strategist Andrew Gogo, the individuals got wealthier than in the previous report.
"Kenya's super-rich are increasingly amassing enormous wealth even as most Kenyans grapple with the impact of the Covid-19 pandemic, rocketing prices of basic items, drought, and unemployment.
"The richest five individuals in Kenya are the same people ranked in the previous report but they might have gotten wealthier," he stated.
In the 2022 report, Oxfam listed Sammer Naushad Merali, former President Uhuru Kenyatta, Bhimji Depar Shah, and Jaswinder Singh Bedi as the richest Kenyans.