Former Jubilee Party Secretary General Raphael Tuju has revealed details of his last meeting with the late George Magoha.

Speaking on Wednesday, January 25 at the late Magoha's home in Lavington, Tuju stated that there were no indications that the former CS was feeling unwell when he last met him.
He revealed that he visited Magoha at his home for funeral arrangements of his late brother, Richard Alex Nyabera who passed away in December.
"I did not know that the next time I would be visiting the home would be because of his death," Tuju said.
He added, "As a colleague, I am very devastated by the loss. I pray for the family because it is a very difficult time for them."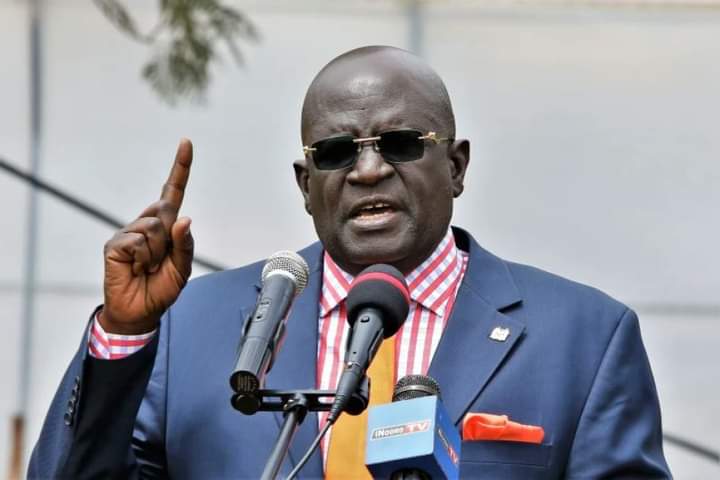 Magoha passed away on Tuesday, January 24 while he was undergoing treatment at the Nairobi Hospital.
According to his close friend Professor Walter Mwanda, the late Magoha had a premonition about his death and told his wife Dr. Barbara Magoha that 'his time had come and he was happy everything was done'.
Mwanda also revealed that Magoha collapsed four times before his death.
"He had a collapse, he was resuscitated back by his son who is a medical doctor, and 100 meters to the casualty of the Nairobi Hospital he collapsed gain. He was rushed to casualty there was resuscitation, which took a bit of time but they were not able to revive him," Mwanda narrated.