Nairobi Senator Edwin Sifuna has questioned digital strategist Dennis Itumbi's claims that retired President Uhuru Kenyatta is financing Azimio rallies with the hope of being exempted from paying taxes.

In a statement via Twitter Sifuna sought to know how funding Azimio rallies would help Uhuru exempted from paying taxes.
"Explain to me how funding a rally gets one exempted from paying tax," Sifuna asked Itumbi.
The ODM Secretary General also questioned Itumbi on the cost of setting up a rally in Nairobi and if Uhuru was paying taxes when he was sponsoring Jubilee rallies between 2012 and 2017.
"Also how much do you clowns think it costs to hold a rally in Nairobi for one to need a sponsor? Alafu huyu Uhuru aki sponsor rally za Jubilee na Ruto from 2012 to 2017 alikua analipa hii tax?" he asked.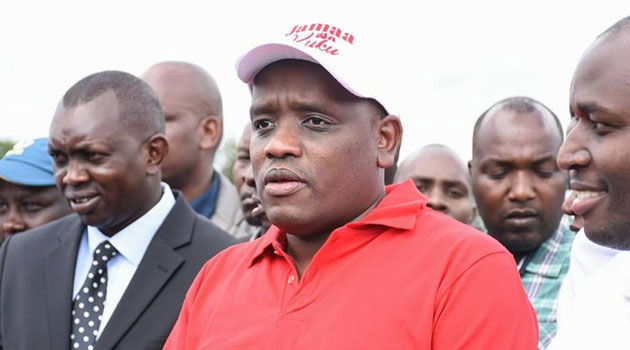 Sifuna was responding to Itumbi's tweet that UDA Senators and MCAs want Uhuru Kenyatta audited over tax evasion.
"Former Pres.Kenyatta is the one financing Azimio Rallies with the hope that he will be exempted from Tax.
"It is a well known pattern - Shs. 350m was waived in the NIC & CBA merger. In this 2 families who own banks were involved. One Paid taxes. Senate will write to KRA to demand an Audit on all Tax evasion by the Kenyatta Family," Itumbi stated.