President William Ruto has restated the government's position on remittance of taxes.
Speaking on Sunday, February 5, while gracing yet another thanksgiving service at Deliverance Church International in Ruai, Nairobi county, the president said the Kenya Revenue Authority (KRA) was under clear instructions to collect revenues from all taxable compatriots and entities their status and standing notwithstanding.
He said that no one would be left out of the bracket as the government bids to widen its revenue sources.
Where there are underlying issues, the president asked the parties in question to realise workable mechanisms with the taxman.
Ruto declared that no entities nor government agencies would be allowed to file legal suits against the KRA as regards their dues to the tax collection body.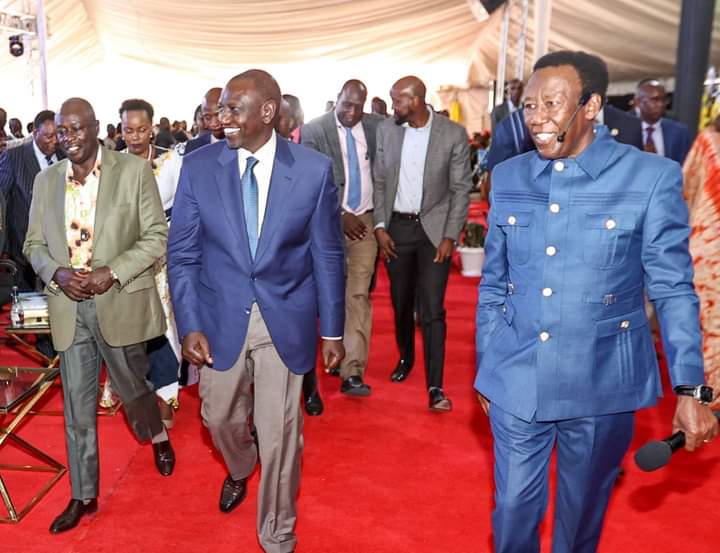 "We have agreed and we have built a concensus that we will all pay our taxes. I have asked the KRA to allow everybody pay their taxes without being harassed or coerced.
There will be no tax waivers. Let's leave the courts out of it. There are agencies and entities that have taken the KRA to court instead of paying their dues. In fact there will be circulars in all government agencies. None will be allowed to take the KRA to court. Issues would be solved outside court. We can't be using public money to take the tax collector to court because we can't pay our taxes. If there is a challenge, let there be discussions," he said.
This comes against the backdrop of an explosive debate on remittance of taxes, with the Kenyatta and Moi families being roped in over supposed tax avoidance for years.
The two families had apparently been exempted from being taxed by virtue of being first families at different instances.