Fourteen people were killed and twelve others injured after a grisly road accident at Kakwamunyen area along Lodwar- Kakuma Road.
The twelve passengers who sustained various injuries were rushed to Lodwar County and Referral Hospital by the County ambulance for treatment.
The accident, which occurred on Saturday, February 4, involved a motor vehicle Isuzu lorry driven by one male adult aged 33yrs old, and on board were 26 passengers and assorted goods.
Preliminary investigations suggest that the motor vehicle was being driven towards Kakuma general direction, and upon reaching the location of the accident, there was a camel that was crossing the road from left to right and the driver swarved to the right to avoid hitting it.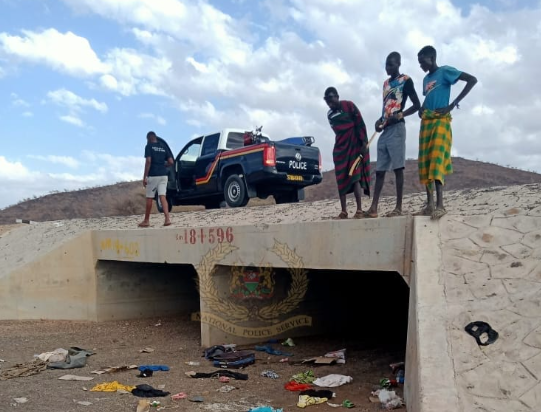 Unfortunately, due to the heavy weight of the vehicle from the goods and the passengers onboard, the driver lost control of the vehicle.
As a result, the vehicle overturned and landed in a culvert on the right side of the road occasioning the injuries to the passengers and the vehicle extensively damaged.
The bodies have been moved to the same facility mortuary for preservation, awaiting autopsy.
The scene was visited and necessary police action taken as arrangements are being made to tow the vehicle to Lodwar Police Station pending inspection, and comprehensive investigations into the cause of the accident.
The National Police Service appeals to all motorists to excersise extreme caution on our roads and adhere to traffic rules.