Nairobi Senator Edwin Sifuna Now says he might ask ODM leader Raila Odinga to leave him out of Azimio Bi-partisan talks if they will not be centred around the cost of living.
Sifuna on Thursday said President William Ruto had deliberately ignored a number of proposals they had tabled before him.
The Senator appeared to fault the president for micromanaging the talk saying he was keen on determining its course.
"If we are not going to discuss the price for maize flour, then I'll ask my Party Leader to relieve me of any responsibilities in the Bipartisan committee," Sifuna warned.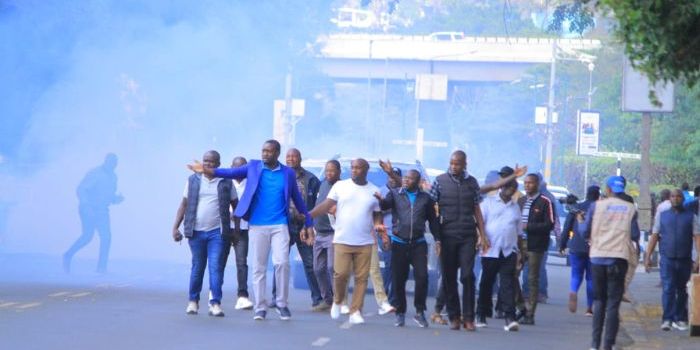 He added that the manner in which the government is handling the talks will likely result in another call for countrywide demonstrations.
He said they have been treated with contempt even before the talks commence saying that will likely occasion a return of countrywide protests.
"The contempt with which they taking this process, the Opposition and public, which have genuinely invested in a dialogue, is the reason why we will go back to the streets," he said.
"There is a 90 per cent chance that will go back to the streets because we have been treated with contempt." 
With what he termed as Ruto's 'ill-treatment', Sifuna said they will have no option but to go back to the streets.