Former Mungiki leader Maina Njenga on Wednesday surrendered himself at the Nakuru Law Courts several hours after the DCI labelled him a wanted man. 
He surrendered himself while in the company of his lawyer Ndegwa Njiru. 
DCI in a statement on Monday said they are looking for Njenga on claims of recovery of two firearms and over 90 rolls of bhang from one of his homes in Nakuru. 
Detectives in Nakuru said the recovery was made in Ngomongo village in Dundori ward when a raid was staged there on May 12.
Njenga was not present but police found eight workers therein aged between 37 and 54.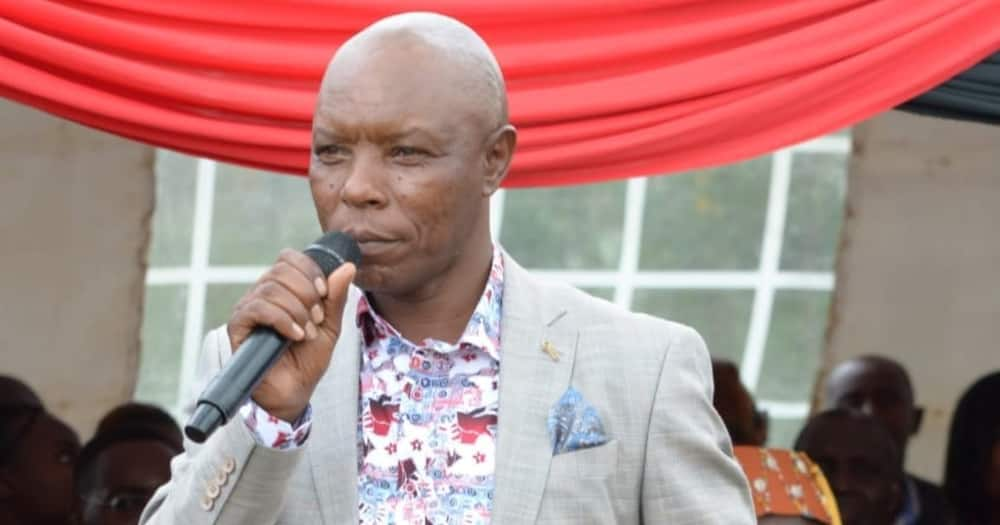 They said they also found three rounds of 9mm blank ammunition hidden in one of the rooms.
Police said one of the firearms recovered was a homemade pistol capable of firing while the other one was a Tokarev whose serial number had been defaced.
"Any information on the whereabouts of the ex-Mungiki leader who has since gone into hiding maybe volunteered through the #FichuakwaDCI anonymous hotline 0800 722 203," said the DCI.
Reacting to the DCI claims, Maina Njenga on Tuesday cited bad politics on the police move to summon him.
He said he has never owned a gun or used bhang in his life.
"This is politics. Police are lying and they should not be used in such games. The president should not allow such issues in this era. It's politics and especially in our region," he told a local media house.