Ugandan President Yoweri Museveni has issued an executive order to compel Kenya to hand over Turkana herders suspected to have killed three Ugandan geologists for a murder trial. 

In the executive order issued on Wednesday, May 24, Museveni stated that Kenya has six months to hand over the suspects.
He threatened to expel Kenyan Turkanas from Uganda together with their cattle permanently if Kenya fails to hand over the said suspects.
"I give the Turkana population, six months to implement my directives. If, however, the issue of the guns illegally entering Uganda, the hand-over of the criminals who killed our Geologists or the use of traditional justice and the return of the stolen cattle, are not resolved, I will have no alternative but to expel all the Kenyan Turkanas and their cattle and they will never be allowed to re-enter Uganda with their cattle," the order read in part.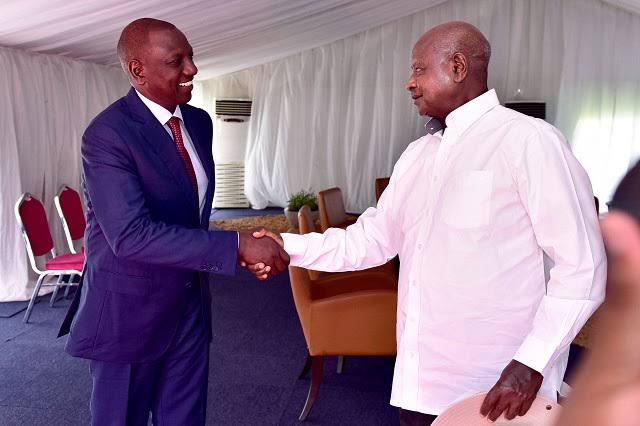 Museveni also warned Turkanas who will cross into Uganda with guns would be arrested and charged with terrorism.
"The Turkana must never come to Uganda with guns. Anybody who does so must be arrested and charged with terrorism by a Court Martial," Museveni stated. 
The three Ugandan geologists were murdered in April 2022 by suspected Turkana pastoralists in Moroto, near the Kenyan-Uganda border.
According to reports, the geologists' translator failed to explain to the pastoralists about their mission in the area and they opened fire killing them in cold blood. The translator however managed to escape with injuries.