Director of Public Prosecution Noordin Haji has given a blow-a-blow account of the results of a probe into the death of upcoming interior designer Jeff Mwathi. 
In a letter seen by Nairobi Leo dated May 9 and signed by Assistant Director of Public Prosecutions Gikui Gichuhi, the DPP informed the DCI why the outcome of the probe cannot form a ground for charging Lawrence Njuguna alias DJ Fatxo with the murder of Jeff.
In analysing the events that happened on the day Jeff fell from the 10th floor of Redwood Apartment in Kasarani on February 22, the DPP said the outcome of the probe corroborated with the CCTV footage show that DJ Fatxo and his friends (Cousin and driver) were not in the house when Mwathi dropped dead.
"CCTV footage shows the deceased's body hitting the ground and bouncing off the ground due to gravitational pull owing to the height of the fall and his phone getting out of his right hand immediately after he hit the ground."
The DPP  says that after Dj Fatxo left the designer and his two friends in the house, CCTV footage shows that he returned to the building at 9.05 am during which he was briefed by security guards on what had happened.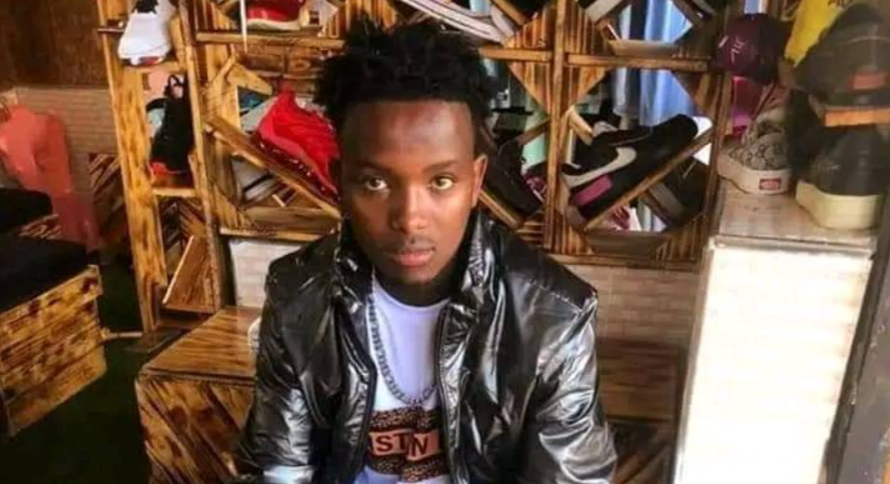 Ten minutes before Jeff's fall, the DPP says DJ Fatxo's cousin and driver were captured going down the parking ramp at 5.37 am seemingly looking for DJ Fatxo.

They also captured going up the same ramp at 5.39am and 5.40am.
They are again captured coming out of the 10th-floor lift at 5.47am going back into the house, the same moment Jeff was captured falling.
"This places them out of the house at the time of the deceased death," the DPP said.
DPP further says the  DNA analysis of samples obtained after the second autopsy conducted by Government Pathologist Johansen Oduor following the exhumation of Jeff's remains at his parent's home at Laika in Nakuru county did not link any of the three male friends to his death.
As such, the DPP exonerated the three from being linked to the death of the designer.
"The totality of the witness statements and the documentary evidence in the file thus far do eliminate the suspicion that the death of the deceased was as a result of unlawful act or omission of the three persons of concern herein and/or that anyone of them had formed the intention of unlawfully killing the Geoffrey Mwathi," the DPP concluded.
The letter recommended the formation of an inquest to unravel what could have happened.
"At this point in time, the information in the file does not meet the threshold for a charge as malice aforethought has not been established,' Haji said.