The Director of Public Prosecutions Noordin Haji has lost the Leadership Integrity Award given to him in 2019 by Transparency International Kenya.
In a letter to Haji, Transparency International Kenya Executive Director Sheilah Masinde cited the Withdrawal of High Profile cases as the reason why they have withdrawn the award.
Masinde said they have received petitions expressing reservations about the award given to Haji following the recent withdrawal of the cases.
As such, She said an assessment conducted on the same necessitated the withdrawal of the award.
"Our assessment based on concerns raised by the public & our partners championing integrity in Kenya – regarding questionable withdrawals of high-profile corruption cases has led to the decision to withdraw the Leadership Integrity Award (State/Public Officer) conferred upon Mr Noordin Haji the Director - ODPPP in 2019," Masinde noted.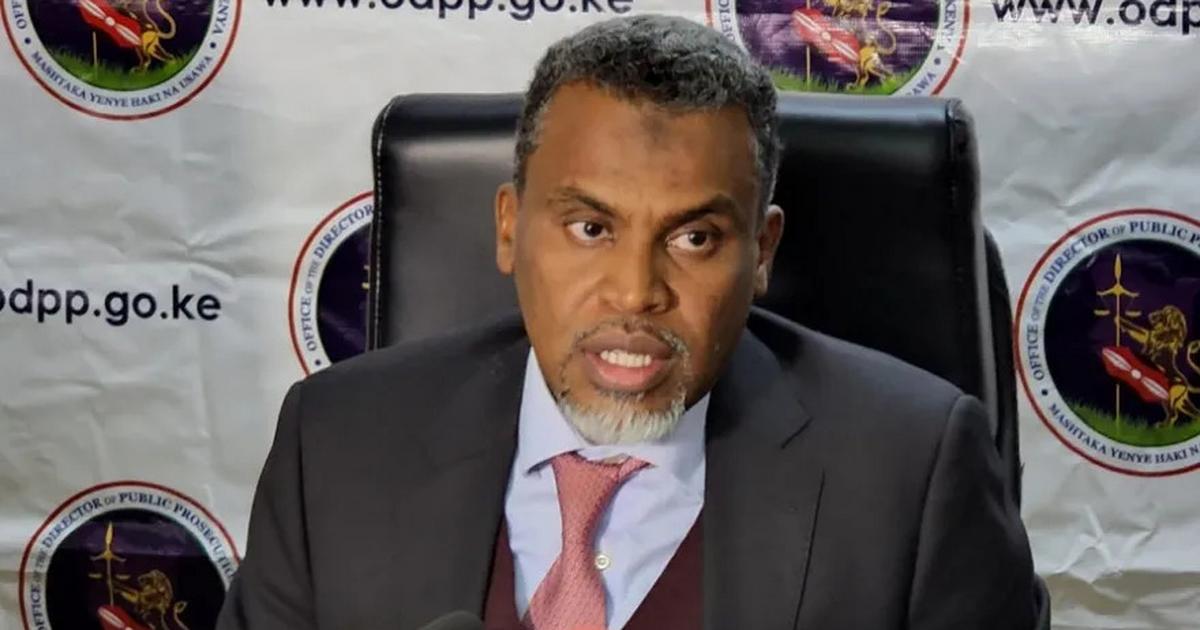 "The decision was based on our firm belief that maintaining the highest standards of integrity is crucial for all recipients of our awards. We believe that Mr Haji's decisions to charge/withdraw some high-profile cases were not based on objective and professional analysis of evidence available to him."
The withdrawal comes even as Haji is set to become National Intelligence Service boss following his nomination by President William Ruto as Director General.
The nomination means he will leave the ODPP's office to return to where he worked before he became the chief prosecutor.
He is now awaiting vetting by Parliament before assuming office.