President William Ruto now says that the re-engineering of the international financial architecture will help tackle poverty and reduce inequality in the world.
Speaking on Monday, June 5 at the UN Complex in Nairobi during the opening of the Second Session of the United Nations Habitat Assembly, Ruto said the current development financing is deficient and dotted with discrimination.
The Head of State noted that the prevalent unfairness has exacerbated the vulnerability of the majority of humanity.
The Head of State called for the correction of "this systemic injustice" for effective achievement of Sustainable Development Goals.
"Our discussions must therefore pay due attention to the fact that the prevalent unjustness of the international financial architecture, and the discriminatory practices inherent in development financing, are iniquitous insofar as they, directly and indirectly, exacerbate the vulnerability of the majority of humanity. It is time therefore to correct this systemic injustice to enable us effectively mobilise multilateralism to achieve global net-zero emissions, avert a climate catastrophe, and achieve sustainable development goals," Rutio stated.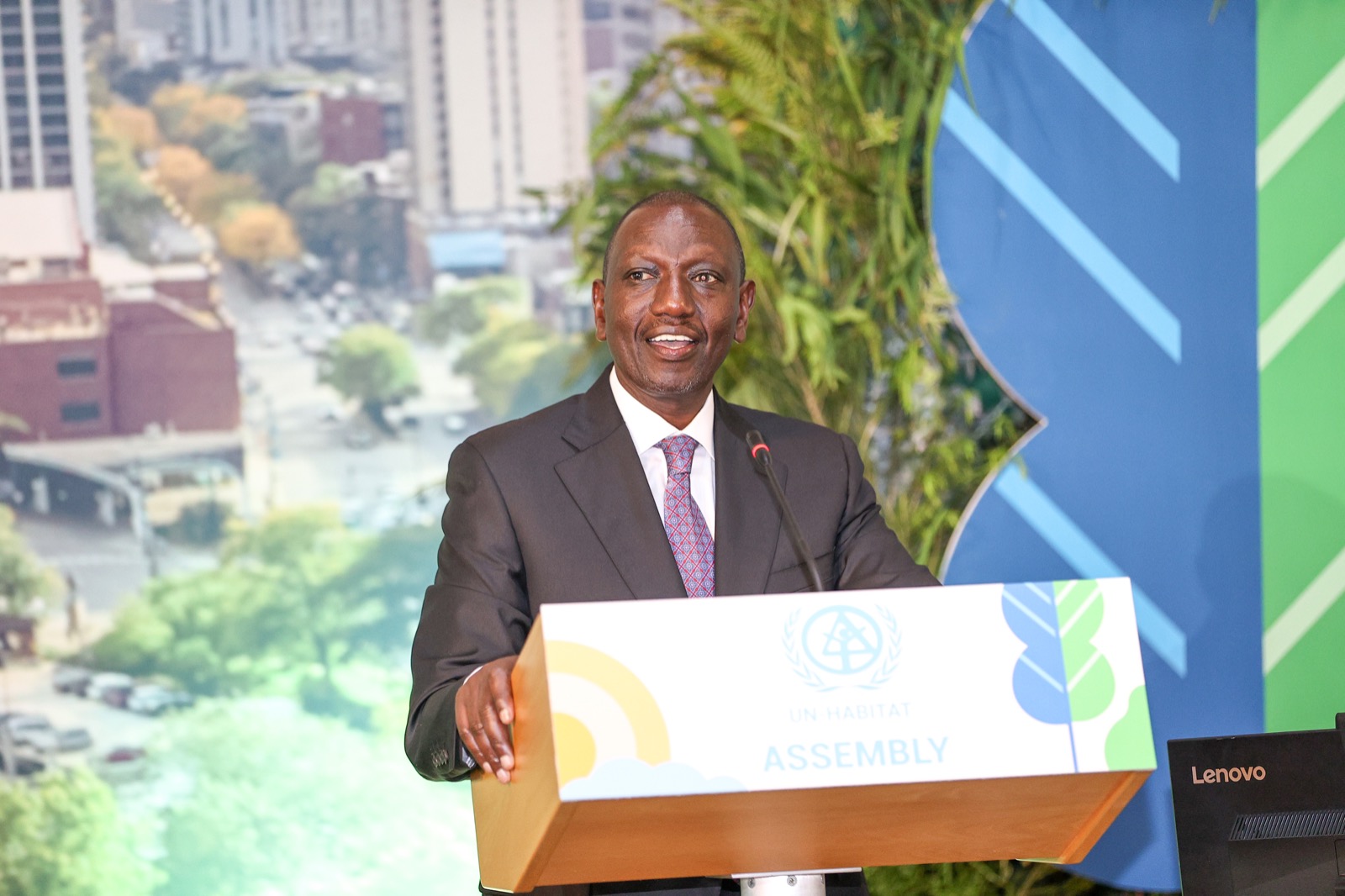 He told the Assembly that sufficient and affordable financing will enable countries promote economic transformation, climate action, and sustainable development.
The Head of State said Kenya was committed to offering decent housing to its citizens as the move is critical to the achievement of sustainable urbanisation.
"Recognising this imperative and realizing that more than half of Kenya's population will live in urban areas by 2050, we have integrated universal housing as a critical pillar of the national bottom-up economic transformation agenda," the President stated.
Later, President Ruto met Egypt's Minister for Housing, Utilities and Urban Communities Dr Assen El-Gazzar and Malaysia's Minister of Local Government Development Hono Nga Kor Ming.
The two expressed their countries willingness to support Kenya navigate the affordable housing and slum upgrading agenda.