Wiper Party Leader Kalonzo Musyoka has revealed that the National Dialogue Committee (NADCO) which comprises Azimio and Kenya Kwanza leaders has agreed on five key issues that will be prioritized in the bipartisan talks.

In a statement on Friday, September 1, Kalonzo said the committee agreed to prioritize electoral and justice-related matters, outstanding constitutional matters, and fidelity to political parties and coalitions.
Others are entrenching funds into the constitution and establishment and entrenchment of state officers.
"The NADCO this afternoon agreed on the order of priority that the issues tabled would be discussed: 1. Electoral justice and related matters; 2. Outstanding Constitutional matters; 3.Fidelity to Political Parties / Coalitions, and law on multiparty democracy; 4. Entrenching funds into the Constitution; and, 5. Establishment and Entrenchment of State Offices," Kalonzo tweeted.
This comes after the committee signed a framework policy that will guide the negotiations and provide for the time frame.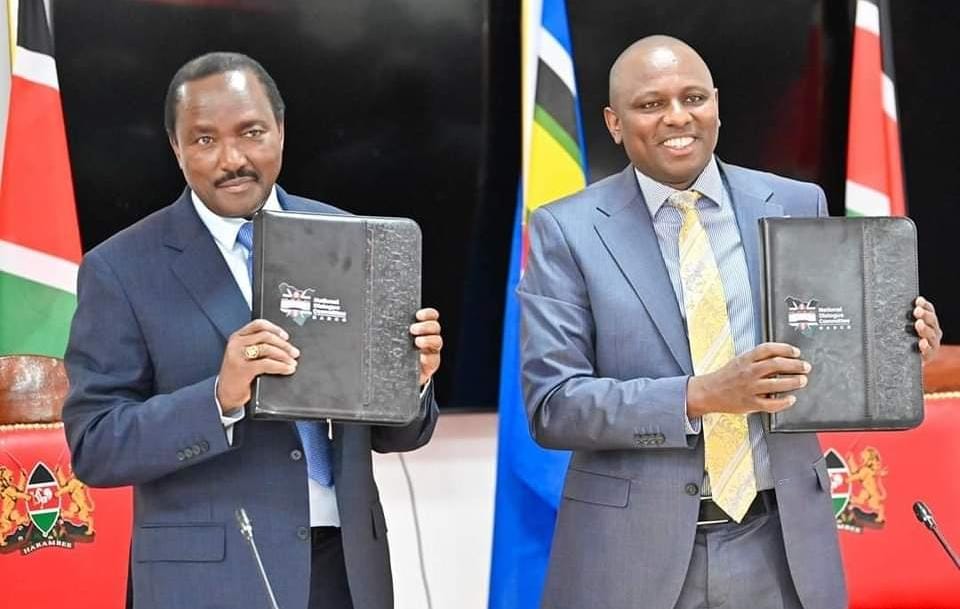 Speaking on Wednesday, Kalonzo noted that NADCO has made progress and urged Kenyans to have faith in the committee.
"We have made tremendous progress…. a lot of work has been done, we want to encourage Kenyans to continue to have faith in this team, "said Kalonzo.
NADCO was formally approved by the Senate and the National Assembly and was given a legal base and allowing it to spend public funds.
The committee is expected to table its report on the negotiations within the sixty days.