Kericho Governor Eric Mutai has come out in support of a six-member family who died after a fire gutted the house they were living in.
In a statement on Monday, September 18, Kericho Governor Eric Mutai mourned the family, noting that they were asleep when the fire razed their house in Kiptenden village.
"I am deeply saddened and heartbroken by the news of a six-member family which was wiped out last night at Kiptenden village in Kunyak ward when the house they were living in was razed down by fire.
"These innocent souls were burnt beyond recognition by the midnight fire while they were sleeping hoping to wake up to begin a new week," said Mutai.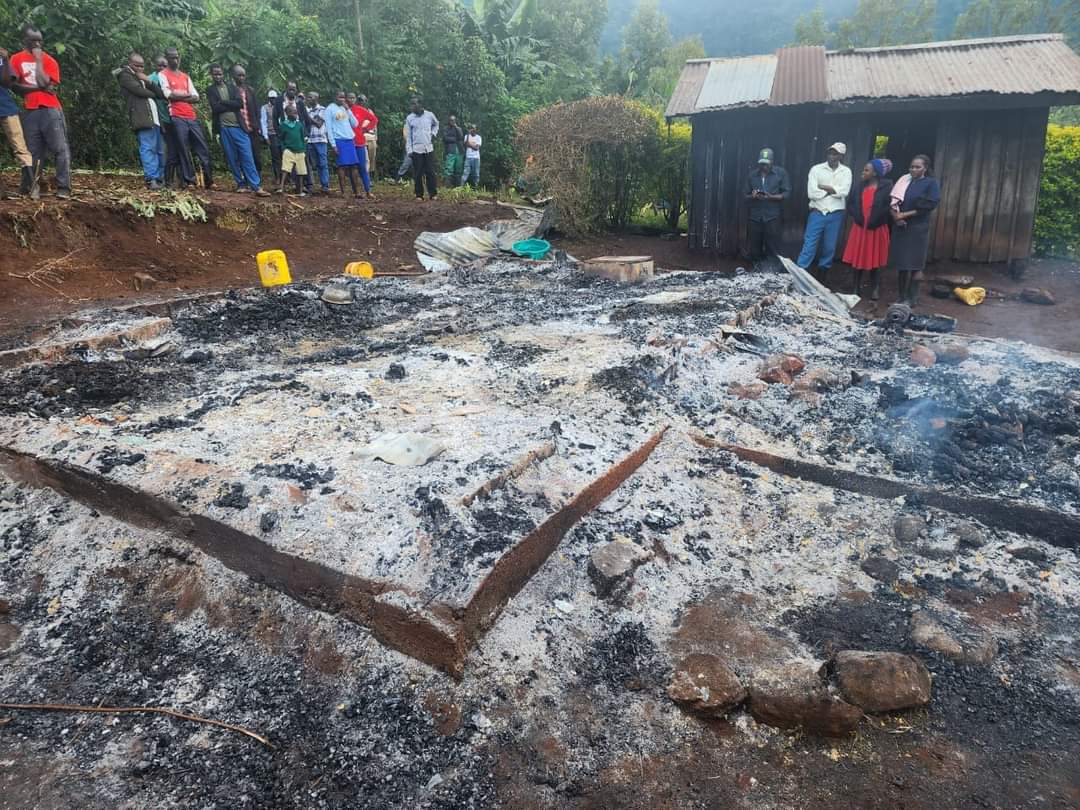 The Kericho Governor revealed that his administration has started mobilising resources to assist the family following the incident.
"My government has already embarked on mobilizing resources to support the bereaved family and continue standing with them during such an agonizing moment," he noted.
Governor Mutai also directed the Kericho County CECM and the CO in charge of Public Service Management to visit the family and condole with them.
"I wish on behalf of the County Government of Kericho, to convey my sympathies and prayers to the affected family and the entire community of Kunyak ward for the loss of their kin members," Mutai added.