Narc Kenya Party leader Martha Karua has weighed in on the Senate's move to suspend nominated Senator Gloria Orwoba for six months over gross misconduct.

In a statement on Thursday, September 21, Karua said the suspension was unfair and excessive for the UDA senator.
"Manifestly unfair and excessive. Senate_KE which is male dominated is telling women including women senators dare you complain of sexual harassment you shall exterminate you. A dismissal of the charges would have sufficed if at all the evidence fell short. This is patriarchy silencing women on matters sexual harassment," she stated.
Karua observed that the matter requires in-depth examination in order to prevent the shutting up of victims of sexual harassment.
"Whereas we ought to be careful not to punish the innocent, similarly we must be even more careful not to discourage reporting of sexual abuse or harassment," the Narc Kenya leader noted.
Karua further said some of the language used during the debate before suspending Senator Orwoba was paternalistic to young female senators.
"Some of the language used during the debate was paternalistic, especially to young female senators offering then guidance, an assumption that they need guidance as a specific group. Totally unacceptable," she added.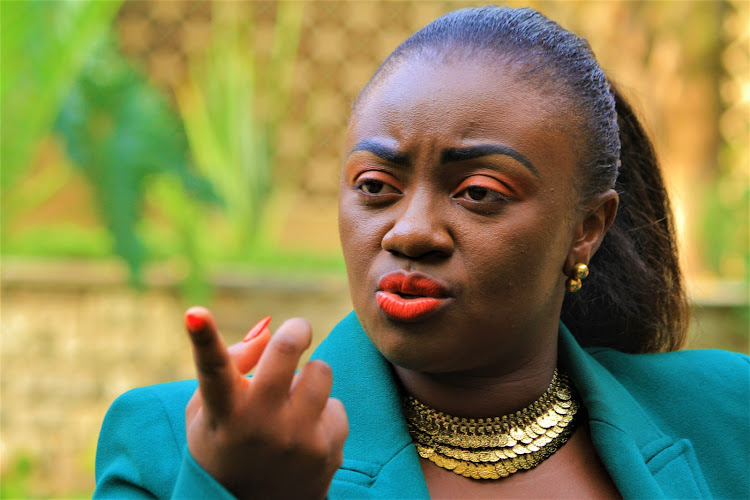 Orwoba was suspended after she failed to substantiate the claims that the clerk of the Senate Jeremiah Nyegenye made sexual advances towards her.
The Senator who is currently out of the country in a statement earlier said she was not given a chance to defend herself.
"Powers and Privilege committee did not invite me to give my part of the story. What they did is they charged me for complaining in retaliation. I have repeatedly asked for evidence. In fact, my latest one is a letter I wrote saying that Senate has to release a Travel report because it is obvious when it comes out it will not be my word against the Clerk," she said.
Orwoba also read malice in her suspension saying it was wrong for her ouster motion to be discussed when she was absent.