A teacher working as KNEC examiner has been killed after he was hit by a helicopter propeller in Ijara, Garissa County
The teacher is said to have died on the spot after being hit on the head.

He was a deputy head teacher at Masalani Secondary School. Those who witnessed the incident said the tragedy occurred when the teacher was disembarking from the chopper.
The tragedy saw the propeller damaged as a result of the impact. Police were deployed to the scene during which they took the body of the deceased teacher to the morgue.
An arrangement to have a different chopper deployed to undertake the examination exercise was on course, by the time of going to the press.
Officials said there were plans to airlift the materials using a different chopper.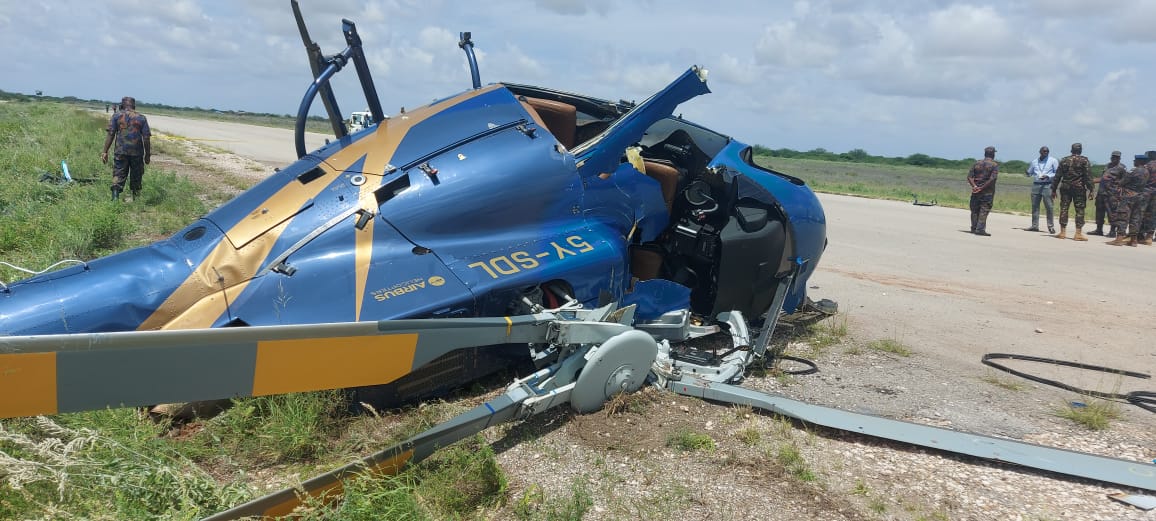 Wajir is among the North Eastern counties that have been hit by floods as a result of the heavy rains.
The rains forced the government to use choppers to transport the exam papers to and from various schools.
On Monday a chopper carrying exam papers crashed in Wajir county while taking off.
The tragedy resulted in the injury of three people.
Another chopper owned by the military also crashed in Wajir County while taking off.