The Supreme Court of Kenya has declared Constituency Development Fund illegal and unconstitutional.

The ruling made on Tuesday breathed life out of the fund that has been run by members of the national assembly for years.
It is ruling, the Supreme court noted that the CDF Act 2003 as amended by the CDF (Amendment) Act, 2013 is unconstitutional on account of procedural lapses in the law-making process.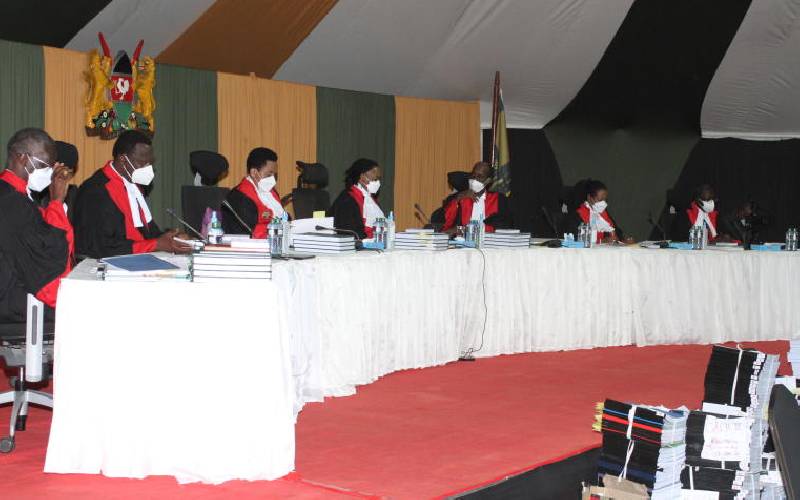 "The CDF Act 2013 offends the division of functions between the national and county governments, offends the constitutional principles on the division of revenues, public finances and separation of powers," the Supreme Court ruled.
The ruling is a blow to members of the National Assembly who have been relying on the CDF to initiate development projects that they have over the years used to rally voters to back their reelection
MPs have been using the CDF fund to finance projects such as the construction of classes at public schools, issuance of bursaries, and the construction of police stations and chiefs offices among many other small projects.
The Building Bridges Initiative had planned to make CDF a legal entity before it was killed by the Supreme Court of Kenya.
The BBI initiative was being pushed by President Uhuru Kenyatta and his Handshake partner, Raila Odinga.