Senior Counsel Ahmednasir Abdulahi has alleged tha Kenya's judiciary is a broken system.
In a tweet, the Lawyer disparaged Chief Justice Martha Koome and his team claiming that they have no idea that the courts start sittings as late as 11:30 am on a normal working day.
The lawyer painted a picture of a judiciary that operates without any structure adding that some courts even hardly sit.
"Can the @Kenyajudiciary share with Kenyans a weekly return on when a given court starts sitting Monday to Friday? Obviously, the CJ and her team have zero ideas that courts start sitting late ie 9.30, 9.45, 10, 10.30, 11, 11.30 and some don't sit at all... a broken system!" he tweeted.
His comments come in the wake of concerns over several pending court cases in the country.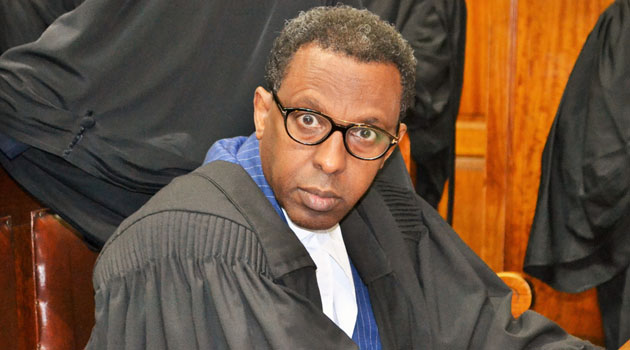 The lawyer has been swift in condemning the judiciary for making what he has always termed " reckless" rulings.
The latest ruling he has criticised is that which stopped Parliament from vetting the Principal Secretary nominees after the Law Society of Kenya moved to court seeking a review of the nominee.
Lawyer Ahmednasir noted that the court stopping the vetting is illegal since it has been ruled before that a legislative process cannot be stopped by the court.
"The Court was careless in stopping the process in the first place. The High Court, Court of Appeal and the Supreme Court in landmark cases held that the processes of the legislature can't be stopped by courts. The courts have only process review powers!" Ahmednasir tweeted.