President William Ruto has stated that Kenya will back the Nairobi Peace Process to bring peace in the Democratic Republic of Congo (DRC).
Speaking on Monday, November 28, at Safari Park Hotel in Nairobi County when he opened the EAC-led Nairobi Process on the restoration of peace and security in the Eastern DRC, Ruto assured the people of DRC of Kenya's unwavering support and determination to stay the course until peace is achieved.
"We will enhance our bonds of purposive friendship and strategic cooperation for the mutual benefit of our people.
"Our security and progress is dependent on that of the region. The pursuit of peace is, therefore, an inevitable precondition for our prosperity," the President said.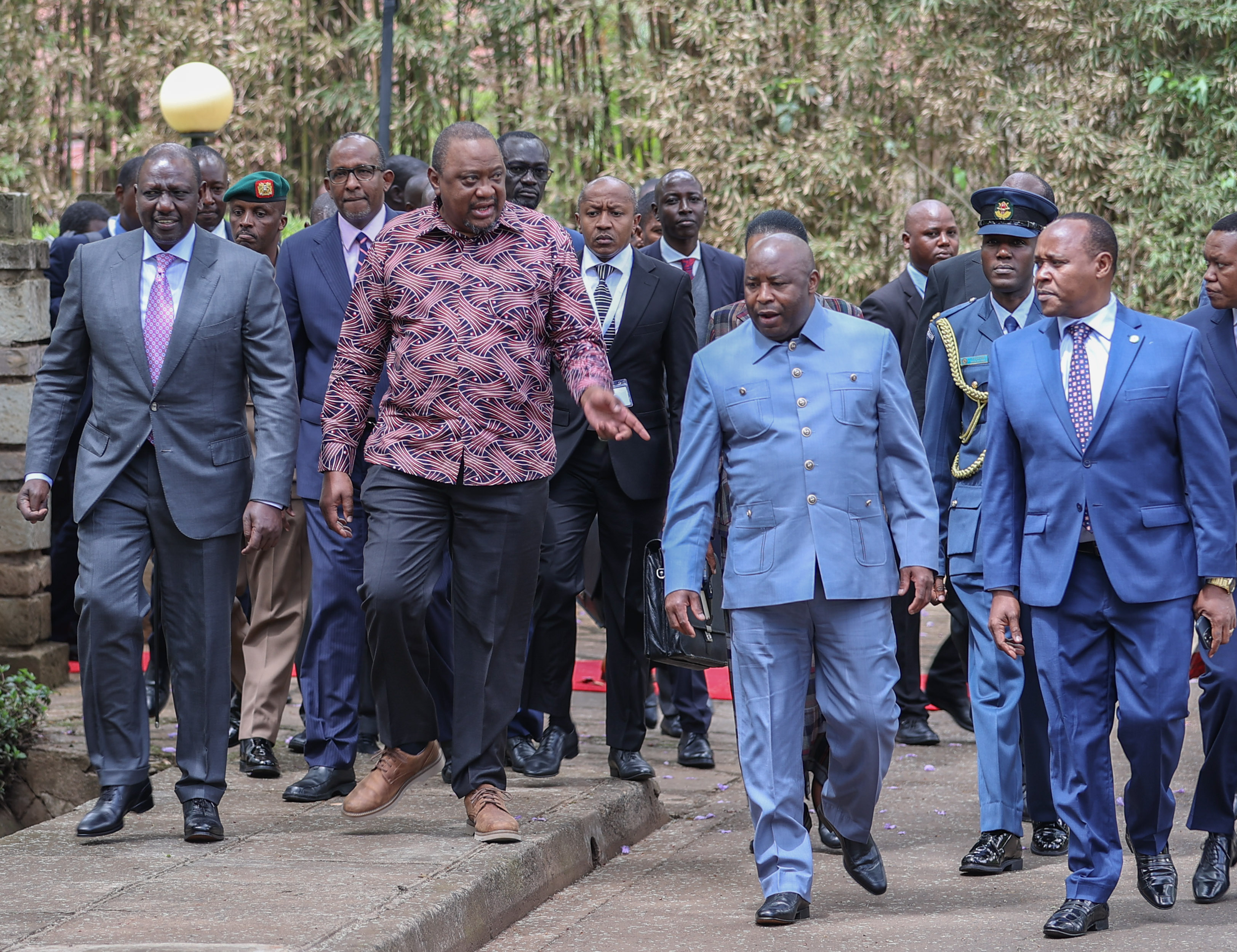 The Head of State mentioned that peace is a prerequisite for the region's economic prosperity, including opportunities under the African Continental Free Trade Area.
Ruto noted that he was encouraged by the progress made in the resolution of the conflict but "closer cooperation is demanded to effectively counter emerging threats".
Present were the President of Burundi and Chairperson of the EAC Heads of State Summit Evariste Ndayishimiye and the Facilitator of the Nairobi Process former President Uhuru Kenyatta.

Presidents Yoweri Museveni (Uganda), Felix Tshisekedi (DRC), Samia Suluhu (Tanzania, through Dr Stergomeana Tax - Minister of Foreign Affairs and East African cooperation), and Paul Kagame (Rwanda) joined the meeting virtually.
They all committed to working together in restoring peace in DRC.