Topic: 2017 General Elections
Sep 18, 2023 at 06:41 PM
Three human rights groups have sued Police IG Japhet Koome....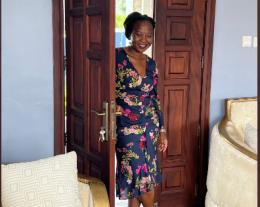 Dec 30, 2022 at 09:59 AM
Akombe fled Kenya ahead of the 2017 repeat Presidential election citing fear of her security....
Feb 16, 2022 at 08:23 AM
Kidero moved to court on Tuesday, February 15, 2022, after the taxman had ordered NCBA bank to surrender the money in his accounts over unpaid taxes. ...
Feb 11, 2022 at 08:00 PM
"But 2017 was one of my worst and most difficult years. It was also my most trying time," President Uhuru. ...
Feb 10, 2022 at 11:12 AM
The National Elections Board has denied reports that some leaders have already been handed Nomination certificates....
Feb 08, 2022 at 02:58 PM
Justice David Majanja in a ruling dated February 4, 2022, ruled that Kidero had failed to demonstrate how he had received the donations and if all the money went into the campaign....