Oct 21, 2022 at 08:21 AM
Miguna arrived in the country Thursday morning after four years and eight months of exile in Canada....
Oct 08, 2022 at 12:11 PM
The fiery lawyer is expected in the country on October 20....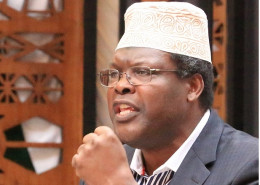 Sep 24, 2022 at 11:40 AM
"Keep dreaming. I stand for integrity, freedom, truth, equity and rule of law."...