Prime Cabinet Secretary Musalia Mudavadi has celebrated Kenyan rugby legend Collins Injera after he announced his retirement.  

In a statement to newsrooms on Tuesday, January 24, Mudavadi commended Injera for leaving the rugby stage for other players. 
"You've merely left the stage for others, the many you inspired. And your testimony speaks volumes about the tenderness of your heart. Generations to come will remember this man who lovingly spoke of the sweat, bruises and blood – for the love of the game," Mudavadi said.
The former ANC party leader wished Injera the best in his philanthropy duties while in retirement.
"Collins Injera, I see you've merely stepped off the pitch. Into the world of philanthropy, you've gone, fully. I couldn't recommend any better bench for your time-off. I wish you the best, Legend," he remarked.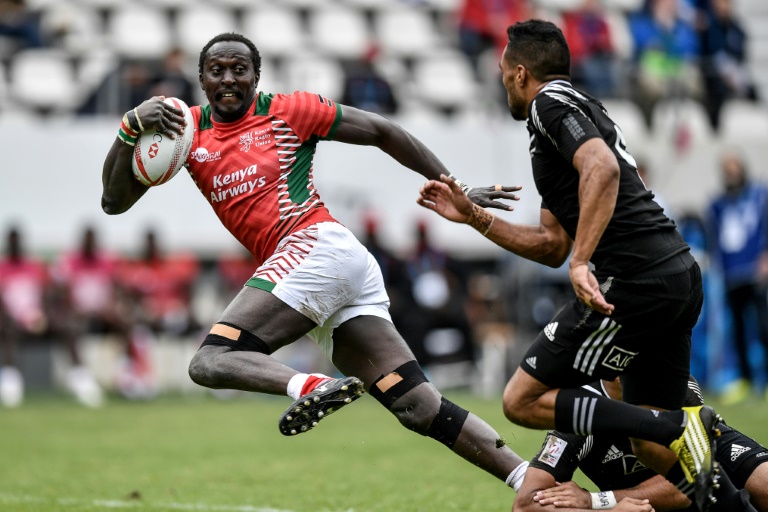 Mudavadi further celebrated Injera as a hardworking and gifted player who worked inspired many Kenyans to believe.
"Collins, you are gifted, and to many you've given. You've taught us to believe. Not just in enjoying our favourite game of rugby. It didn't come easy. But you never gave up. You know when it's time to play, sit out and say; it's enough," Mudavadi added.
Injera hanged his boots on Tuesday after a sparkling career at both club and international levels.
"Everything must come to an end, sometime. I have always said that I will know it's time because my body will tell me. And for the past few months, it has really 'spoken' to me so, finally, I have decided to listen to it. As hard as this is for me, after 17 years of literal blood, sweat and tears, it's time to step away from this great game that has given me so much more than I could ever ask for," Injera wrote on social media.
The 35-year-old is Kenya's all-time World Sevens Series top try scorer and second-highest try scorer at the World Sevens Series with 271 tries.