Mugithi ace Samidoh was on Friday, April 21, accompanied by his wife Edday Nderitu to Nyandarua county for a charitable cause.
Born Samuel Muchoki, the singer took it upon himself to help locals who had been infested by hippos.
The animals raided farms and destroyed food crops leaving the locals counting losses.
Samidoh and his wife thus took the responsibility to donate food to those affected.
This would be the second time Samidoh is spotted in the public with his wife in the face of the unending drama involving nominated senator Karen Nyamu.
Last month, the couple shared a platform to celebrate one of the children's birthday.
The couple's union was on the verge of disintegration in February after Edday threatened to quit.
She penned an emotional message in the wake of the viral photos of the popular Kikuyu musician and Senator Nyamu.
In an update on Facebook on Friday, February 24, Edday said that their marriage has been full of pain for the last three years.
Edday affirmed that she would not bring up her children in a polygamous family, referring to Senator Nyamu with whom Samidoh has sired two children.
She recounted the drama and pain she had endured because of Samidoh's involvement with Nyamu.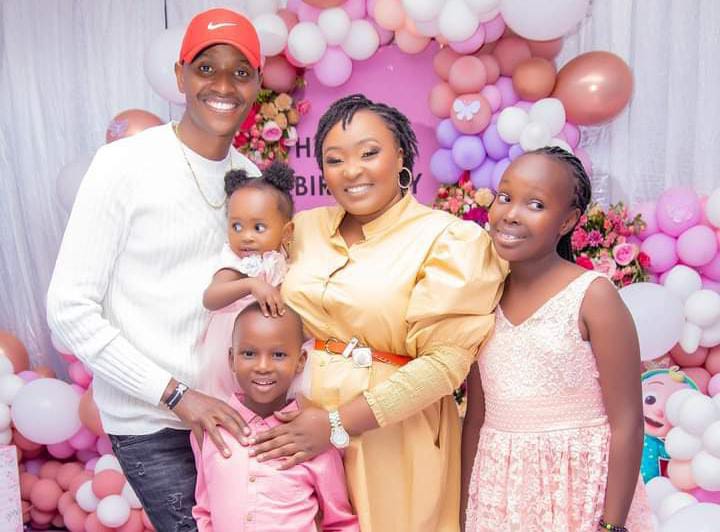 "It has been exactly 15 years of marriage full of ups and down, it was a humble beginning where little was enough for us, and for the last 3 years it has been nothing but pain, I have remained faithful to you regardless of disrespect, humiliation and being trolled on social media, you've made me look dumb and took my silence for granted.
"I have helped you nature your talent and supported you through it all, but one thing I have said to you and I am saying here again I will not raise my kids in a polygamy family, especially with a woman who is older than me by more than 10yrs, has no morals and zero respect to my family'kiura Kia ngaba' as you put it, I have asked God every day to give me strength to pray for you but today I have nothing to tell God about you, you have drag and put me and my kids in an ocean of pain may you remember this day," Edday said.