Liz Jackson, a  journalist who went viral after she was filmed exchanging phone numbers with Foreign Affairs CS Alfred Mutua, is not yet off the market. 
Liz, who is an SPM Buzz journalist Liz Jackson, became an instant sensation after the video of her with Mutua became the subject of social media discussions.
Now that she is single, the journalist says she cannot enter into a relationship with a 'broke' man.
She maintained that she cannot date someone who earns less than Sh90,00 saying the amount equals her rent.
Liz says she can only date someone who is rich and earns more than her.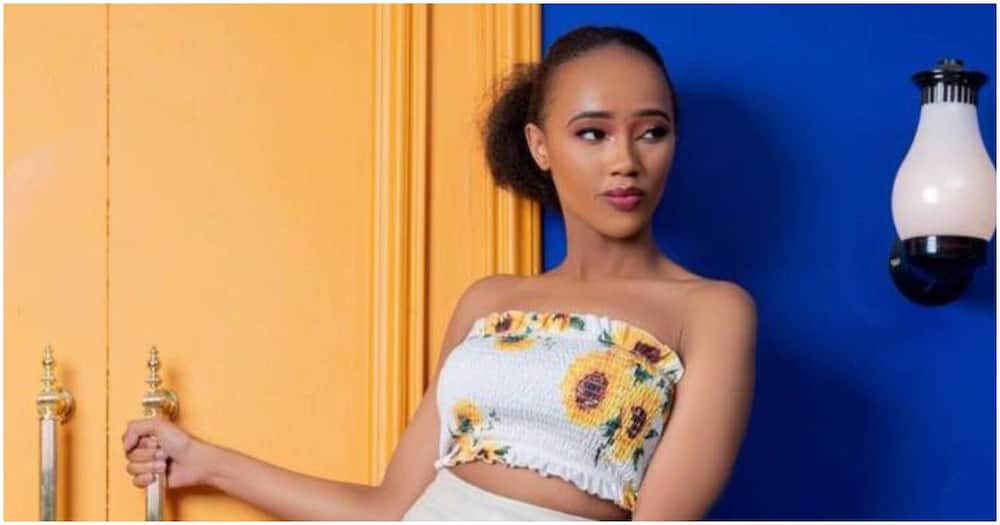 "I still want a man who earns more than Sh90,000; I just can't date anyone earning less than I do. I mean Sh90,000 is just my rent. Don't get me wrong money isn't everything but where I draw the line is how this person is treating me. Having a lot of money does not mean that you get to control me. I want to be able to pursue my dreams and be the greatest person I can be," she said in an interview with Nation.
When asked if she is single, she said:
"I am single unless there is a billionaire who wants me right now. My ideal man has to make more money than I do, have a good car, and a house in the suburbs, and he should be generous.
In the interview with Nation, Liz revealed that she is the one who asked Mutua for his phone number to book an interview with him in the future.
She divulged that Mutua did not come to greet her alone but to interact with journalists who had come to cover the event at State House.
The video of her engaging Mutua went viral on social media sparking mixed reactions.