Kimilili MP Didmus Barasa has claimed that Independent Electoral and Boundaries Commission (IEBC) Vice Chairperson Juliana Cherera should not have resigned.
In a statement on Monday, December 5, Barasa said that if Cherera knew that she was doing the right thing, then she should not have tendered her resignation.
According to the legislator, the IEBC vice chair did not do the right thing according to the constitution, and that is why she submitted her resignation.
"If Juliana Cherera was doing the right thing, then she shouldn't have resigned. Her resignation indicate that she was not doing the right thing as by the Constitution. Let the law takes it Cause," Barasa stated.
Cherera on Monday resigned in a letter to President William Ruto in which she informed him of her exit from the electoral body.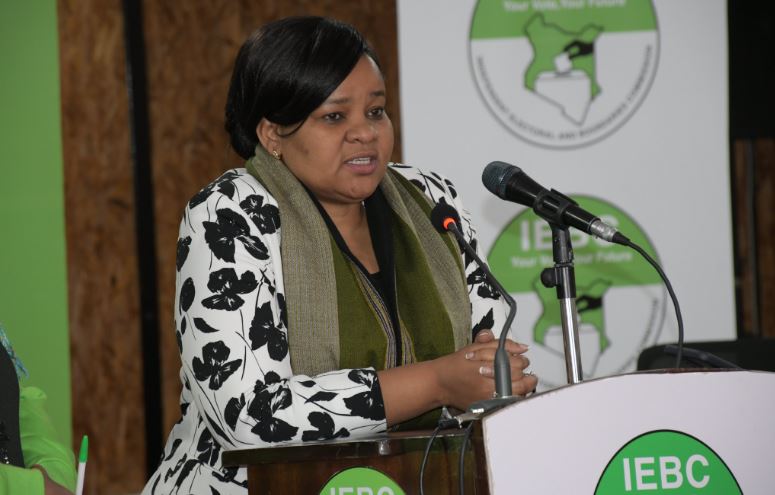 In the letter, she stated that she had advocated for fair treatment of all IEBC staff but that her stay at the commission was no longer tenable.
"It is with immense woe that today I tender my resignation as commissioner and vice chairperson of the Independent Electoral and Boundaries Commission. As vice chairperson, I always advocated for fair treatment and equal opportunity for all staff.
"After careful consideration of the current events at the commission and with consultation with my family and lawyers, I accept that my stay at the commission is no longer tenable and therefore choose to vacate," read part of the letter.
Her resignation came after President Ruto suspended her and three other commissioners from office and formed a tribunal to probe their conduct in the August 9 elections.
Among the three commissioners who are Justus Nyang'aya, Irene Masit and Francis Wanderi, Nyang'aya had also tendered his resignation.