ODM leader Raila Odinga's Chief Agent Saitabao Kanchory has fired at his former boss asking him to give his followers a clear plan or hold his peace going forward.
In a tweet after the ODM chief addressed a rally at Kamukunji grounds, Kanchory said Raila ought to be clear on his end game plan.
"Raila Odinga should give a clear way forward or hold his peace. Kenyans don't have time for silly games," Kanchory tweeted.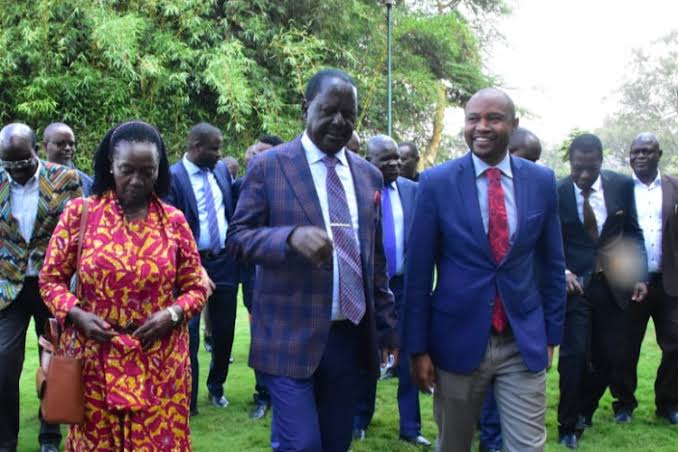 The comment elicited mixed reactions among the Azimio supporters who turned the heat on him and blamed him for mismanaging Raila's vote tallying exercise.
Kanchory however has remained hellbent on defending himself saying he performed his key roles diligently during the polls.
In an apparent response to criticism received over his comment, Kanchory on Tuesday said he meant no harm saying it is easy to follow someone with a clear plan.
"Question: Who was the first to reject the 2022 Presidential Results? Who was the first to warn the Nation of all the electoral fraud now being belatedly presented? Who put his life on the line? I have learnt It's risky to follow someone who has no clear plan or endgame," he said.
Raila's move to claim he will not recognise President William Ruto's presidency has attracted criticism from a section of leaders.
He has however reiterated that he won't be cowed even as he lines up a series of rallies against the Ruto regime.