Former First Lady Mama Ngina Kenyatta has responded to the government's recent allegations that her family has been evading tax.
Speaking on Saturday, February 4 in Tewa Catholic Church in Mpeketoni, Lamu County, Mama Ngina termed the allegations as pointless and called them 'lies'.
"Naskia mengine inasemwa ati wengine hawatoi kodi, hawatoi nini...nashangaa kwa sababu kila mtu anaamka kusema hii na mwengine anasema hii, lakini serikali iko na laini yake ya vile mambo inaendeshwa.
"Mambo ya kodi, income tax ni lazima, mkubwa au mdogo, kulipa kulingana na uwezo wake na mapato yake. Hiyo si mambo ya kuzungumza katika magazeti, kwa mikutano, ama TV. Kwa sababu ukikosa kulipa kodi unapelekwa kortini, hiyo ndio sharia," Mama Ngina said.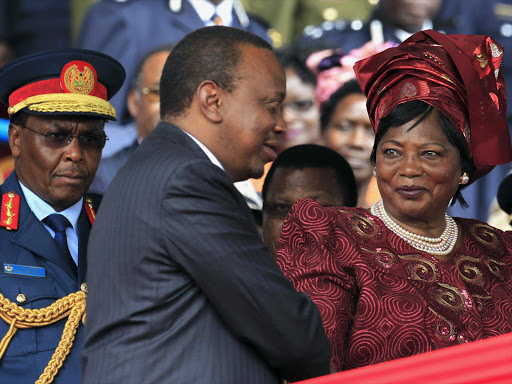 She went on to dare the government to auction her property if the court finds her guilty of evading tax.
"Mtu ashtakiwe alipe ile kitu anatakiwa kulipa. Na kama ni mimi, ata nikiwa na mwaka mmoja nimekosea bila kulipa, mali ichukuliwe ilipe ile tax. Kwa hivyo hakuna haja ya kufanya siasa hivi na vile...na watu wanajua hawasemi ukweli, wanataka tu kusema ndio wasikike eti wanataja majina," Mama Ngina stated.
Her remarks come days after Nyandarua Senator John Methu wrote to Kenya Revenue Authority (KRA) to conduct an audit if the Kenyatta Family has been enjoying tax waivers.