Former President Uhuru Kenyatta on Tuesday held a key meeting with foreign dignitaries at his Nairobi office.
The foreign ambassadors met Uhuru in his capacity as the facilitator of the East African Community (EAC) –led Nairobi Peace Process.
Among those Uhuru met are  Meg Whitman, United States Ambassador to Kenya, Valentin Zellweger Switzerland Ambassador to Kenya, and the European Union delegation led by Bernard Quintin, Deputy Managing Director Africa.
The courtesy call saw them deliberate on the current operational situation, progress made, and their support for the ongoing political process of finding lasting peace and stability in the eastern part of the Democratic Republic of Congo (DRC).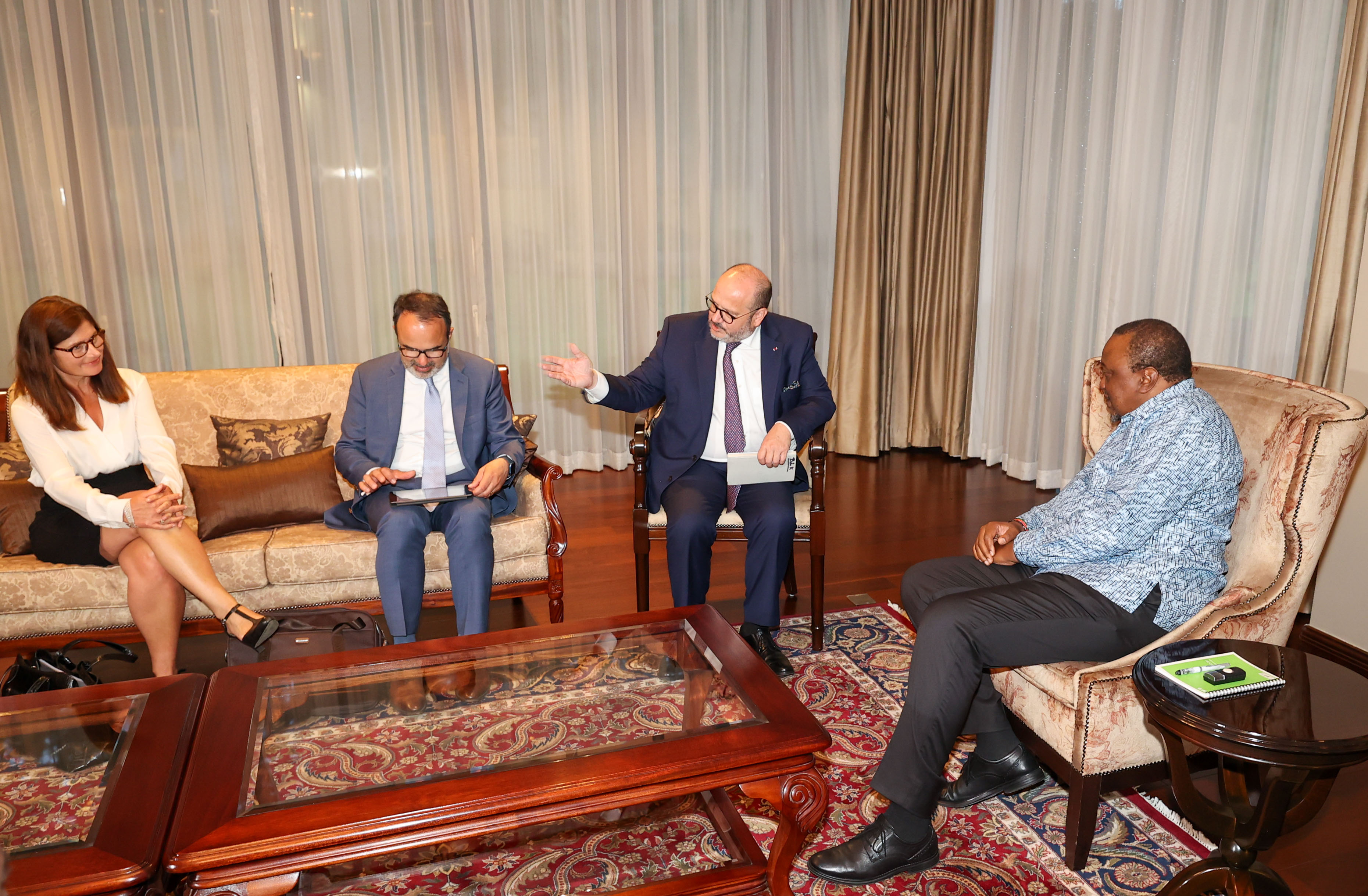 It is during the meeting that Uhuru also received a report from his technical advisors following a meeting with the East African Community Monitoring & Verification Mechanism earlier in the day.
Remarkable progress has been made in restoring peace in eastern DRC.

North Kivu has enjoyed relative peace and reduction of violence since the peace process started although the situation remains volatile.