Central Organization of Trade Unions (COTU) has threatened to hold protests against the new taxes imposed on workers by the government.

In a press briefing on Saturday, September 16, COTU officials led by Deputy Secretary General Benson Okwaro demanded for a 50 percent salary increase to cushion workers against the high cost of living.
"If the government finds that the only way to get money is to get it from Kenyan workers, we are demanding that the government must give a corresponding increase of salaries to Kenyan workers by at least 50 percent so that whatever percentage they take from out of it we can get something to sustain ourselves.
"If this is not done, then we must get other ways to fight for Kenyan workers including taking some industrial action," Okwaro stated.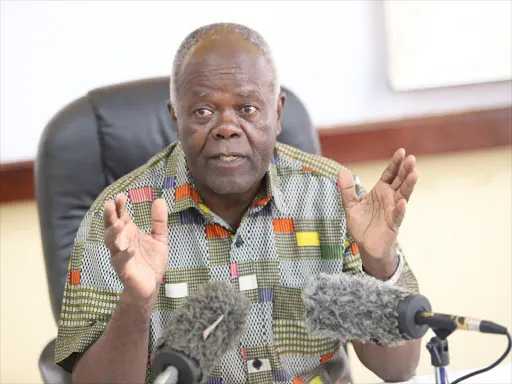 The COTU deputy secretary general also called on the current government to withdraw new taxes and review the new fuel prices, describing them as a burden on the shoulders of ordinary Kenyans who are already struggling.
"It has reached a stage where the Kenyan worker is working for the sake of trying to pay bills. We are not productive anymore, we are suffering," Earnest Nadome stated.
COTU also called for the Salaries Remuneration Commission (SRC) to be disbanded for ignoring the plight of Kenyan workers.
This comes after Azimio la Umoja leader Raila Odinga slammed COTU boss Francis Atwoli for failing to protect workers' welfare.
"This is the time that COTU ought to be on the forefront defending the welfare of workers on the high cost of living but now we are the employers union protesting on behalf of workers," Raila stated.