Trade and Industry Cabinet Secretary Moses Kuria has reiterated his stand that the fuel prices will skyrocket further in the coming months despite DP Rigathi Gachagua asking State officers to show empathy to Kenyans. 
The CS on Monday morning appeared to explain why the prices of fuel will keep increasing even as he maintained that his work is to advise on realities facing the economic sector. 
"August fuel stocks will land in October. The cost is well known and it is scientific. September shipments will land in November. Costs are also known. From there we move to Winter in the US and expected stock piles. And then the bilateral arrangements between Saudis and Russia on the one side and China and India on the other hand plus ongoing oil cuts," CS Kuria said.
"As Minister responsible for the Private Sector mine is to advise business based on science, not truthful voodoo."
CS Kuria, who did not mention names in his tweet, appeared to respond to DP Gachagua who lashed out at him and economist David Ndii over what he described as arrogant and insensitive remarks towards Kenyans.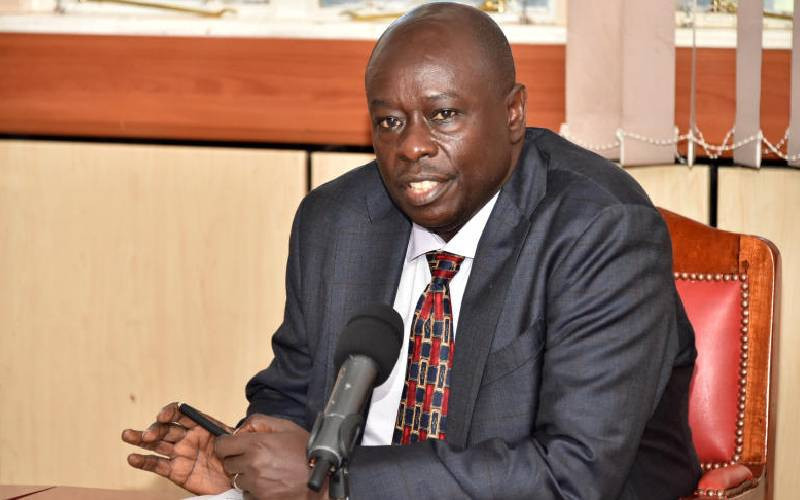 "I want to call upon fellow leaders, particularly those that President Ruto has given the privilege to serve Kenyans to exercise caution in addressing Their Employer- the People of Kenya. It is Insensitive to talk down on The People," Gachagua said in a statement on Sunday. 
"You don't address your employer with arrogance, do so with humility and decorum. Kenyans, like the rest of the world, are going through difficult economic times and leaders should address them with Sensitivity and Empathy."
The DP went on to say that the remarks made by CS Kuria and economist David Ndii are not a reflection of the Kenya Kwanza government.
"Responsible leaders should be sensitive and inspire hope in the People, hope for a better tomorrow. Talking down on the people and demoralising those who look up to them for solutions and a way out of the difficult situation they find themselves in is not good leadership. Please do not spite the People of Kenya," Gachagua added.