Drama unfolded at Jomo Kenyatta International Airport after a passenger was arrested for attempting to force himself into the wrong plane.
Nairobi Leo has learnt that the passenger was heading to Mombasa and had booked a plane to that effect.
The 34-year-old was locked out of the plane which was due for a take-off from Nairobi at around 9 pm, Friday.
He however arrived late at the airport finding that his plane had already taken off.
Attempts by the man to plead with JKIA staff for help fell flat prompting him to force his way into a plane that was bound for take-off by breaching the security gate.
"He later forced entry through Gate 1 and entered the wrong aircraft when the gates were already closed," an Official aware of the incident said.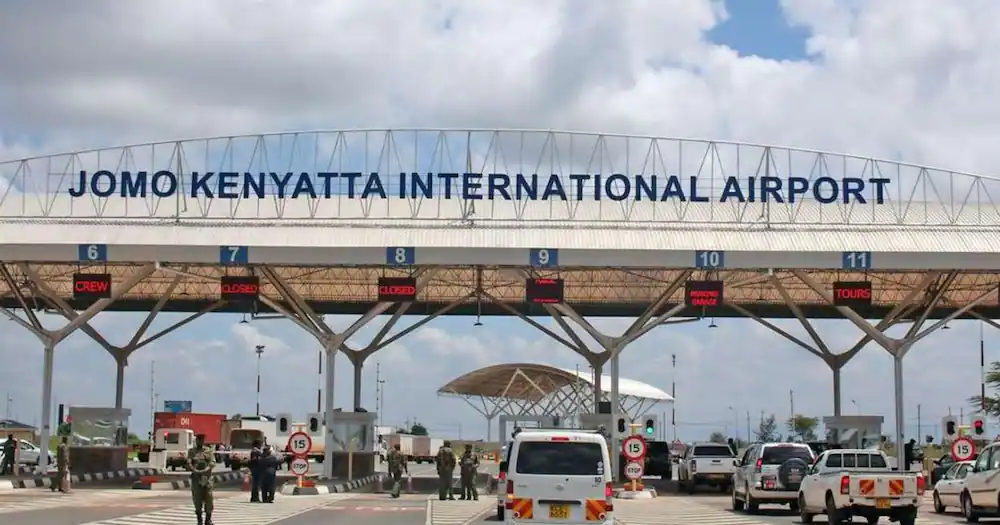 Flight attendants responded swiftly and called police officers who arrested him.

Police sources say the man after being questioned said he was caught in traffic leading to his lateness.
The man is being held at JKIA police station and will be arraigned on Monday, September 25, 2023.
Police say he will face charges of entering the restricted area.
Before accessing a restricted area at JKIA, one is required to make an application. Permanent security passes are done at the Kenya Airports Authority Headquarters.
Temporary Security Passes are issued at JKIA's security passes office.
Kenya Airports Authority provides this to the public who may want to access the Airport restricted areas issued at the discretion of the Managing Director, General Manager of Security or the Airport Manager.