Defence Cabinet Secretary Aden Duale has revealed the amount of money the government pays to families of Kenya Defence Forces (KDF) officers who die while in the line of duty.

Speaking on Wednesday, October 4 while appearing before the Senate, Duale disclosed that families of officers who die while serving within the country receive Ksh 4 million while those serving outside the country receive an extra Ksh 7.4 million totalling Ksh 11.4 million.
"If the officer is serving within our country immediately he gets Ksh4 million above his pension which has a component called death gratuity. But if he is serving in ATMIS like in Somalia, apart from the Ksh4 million, the AU and UN give that family KSh7,430,000 ($50,000)," Duale disclosed.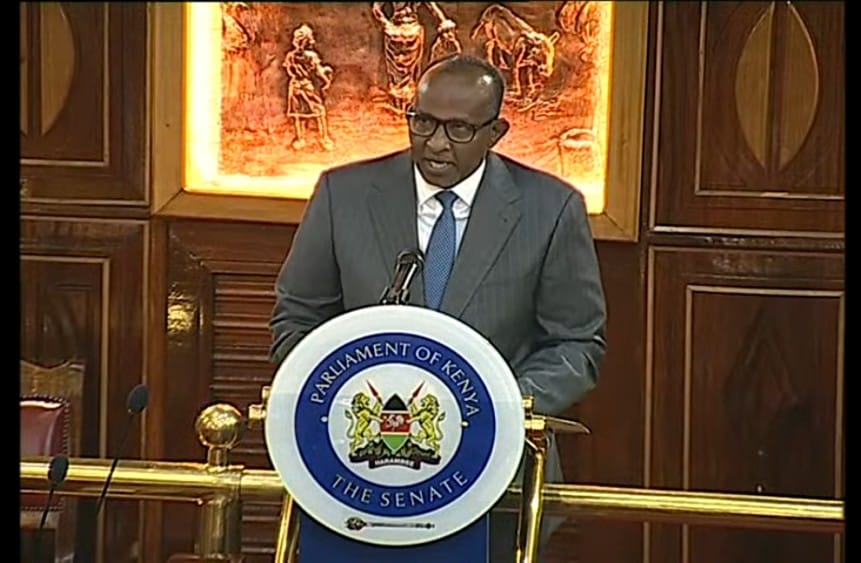 The Defence CS however noted that some families fail to receive the compensation due to wrangles.
"Even in Defence we get few cases where because of the family dispute the money becomes not accessible," he added.
At the same time, CS Duale noted that KDF soldiers will Somalia by December 2024 as per the African Union and United Nations Security Council resolution and plan.
"There is a drawdown of troops beginning April last year and that drawdown will end in December of 2024," Duale stated.