National Assembly Majority Leader Kimani Ichung'wah has shared a message to Wiper Leader Kalonzo Musyoka after he hosted Former President Uhuru Kenyatta at his home county.
Ichung'wah in a statement on the X platform reacted to Kalonzo's move to invite Uhuru to actively engage in active politics saying it is a welcomed move.

"My brother and Co-Chair Kalonzo Musyoka I heard you inviting the former President back to active political discourse. I truly welcome that!" He said.
Ichung'wah went on to say that as Uhuru gets into the stage of active politics, he should ready himself to discuss myriad issues including how the country found itself in its current economic condition.
"It is time we had a candid discussion ( in public) with Uhuru Kenyatta on the economy, the effects of state capture on the economy, and the mess we are sorting in this Country's economy. Then we shall know the truth. Please get him on stage," Ichung'wah added.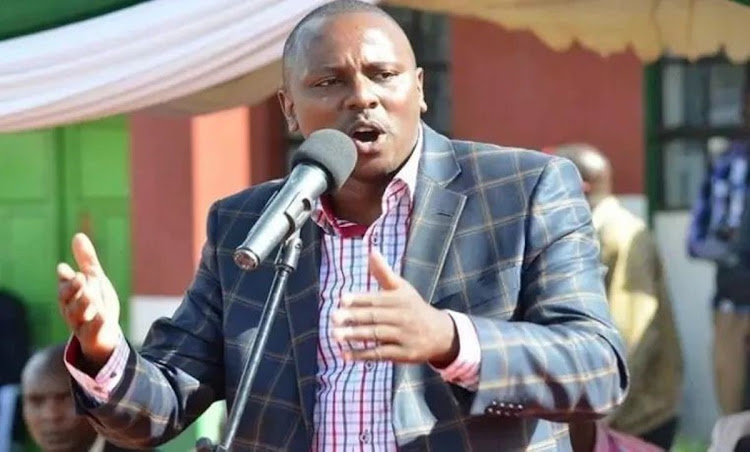 Former President Uhuru on Sunday resurfaced at a fundraiser in Mwingi where together with Wiper Leader Kalonzo Musyoka they helped raise money for a church.
This was the first time the former President was seen in public after an altercation with the Stae over a raid at his son's home.
During his address, Uhuru told off President William Ruto's Kenya Kwanza government for blaming him for nearly everything that is going wrong in the country.
"Every time one is unable to do what he should do they blame the past government, [with this trend] even if the wife has refused to give birth it will be blamed on us, but we are used to this," Uhuru said.
He at the same time said he is praying for the unity of the country.
"I had retired but I am praying for Kenya, I am really praying for unity," he said.