The Public Service Commission (PSC) has given 9 advisories to President-elect William Ruto on the formation of a new government.
In a statement on Wednesday by PSC chairman Amb. Anthony Mwaniki Muchiri, the advisories were intended to support a seamless transition of government.
Amb. Muchiri added that the advisories reflected the centrality of the commission on matters related to establishment of government structures.
"The brief, which is intended to support a seamless transition by the outgoing administration is segregated into nine advisories and reflects the centrality of the commission as set out in the constitution on matters related to establishing government structures, appointments and the Human resource function for both incoming National and County Administrations," Amb. Muchiri stated.
Among the advisories by the PSC were on fit-for-purpose structure of new government, recruitment and selection of Principal Secretaries, appointment letters for Principal Secretaries and delegation instrument and vesting of the role of authorized officer.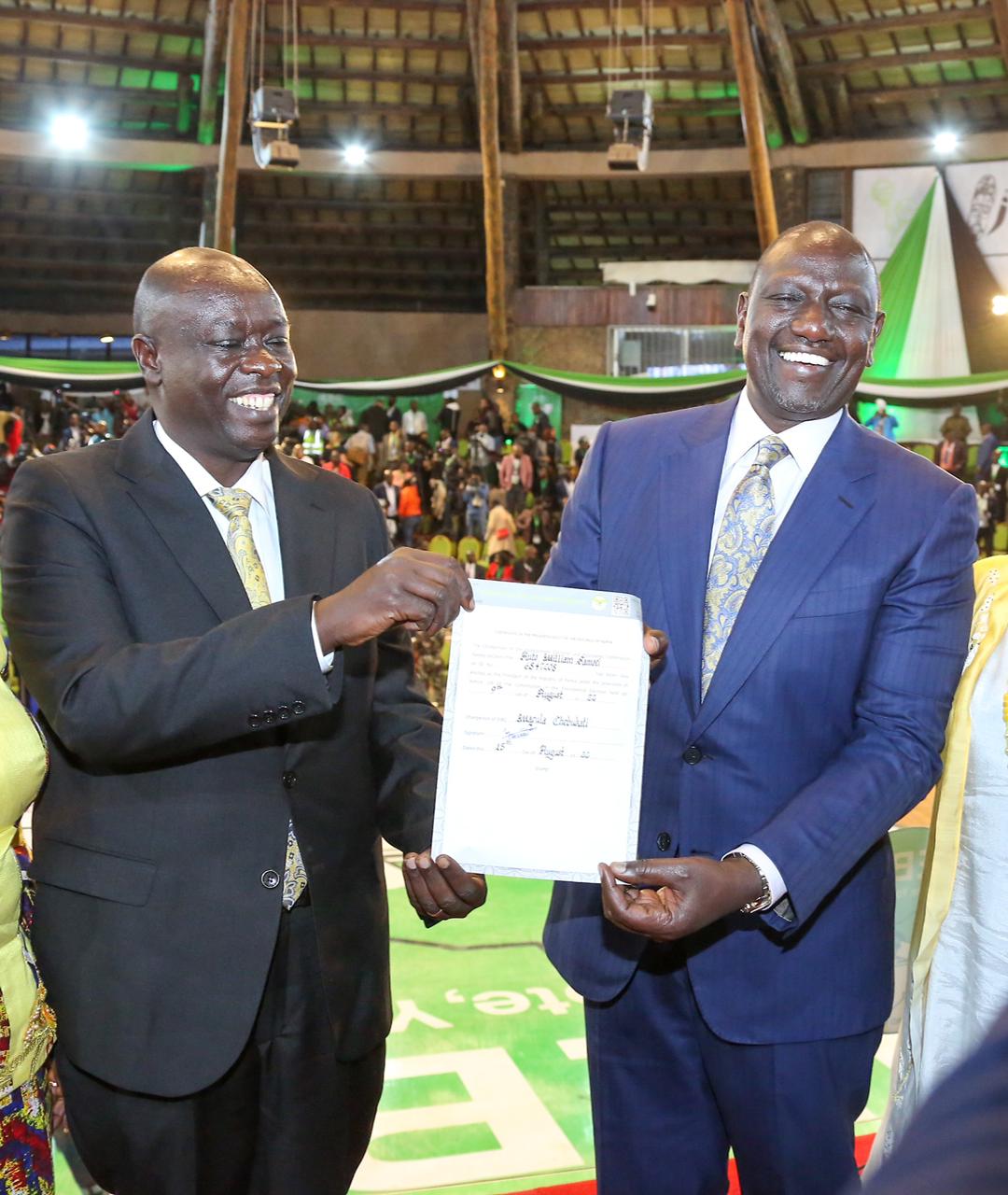 Amb. Muchiri also gave an advisory on high-level induction programme for Cabinet Secretaries and Principal Secretaries, exit of serving Principal Secretaries and management of exiting cohort of advisors and other auxiliary staff.
He further advised on devolution, intergovernmental relations and modalities for transition of staff from NMS and related matters upon the lapse of Deed of Transfer by NMS.
The PSC also gave an advisory on re-institutionalization and re-invigoration of performance management, reform and transformation in the Public Service.