President William Ruto has asked Kenyans to give his government a period of one year to bring down the price of maize flour.
Speaking during the launch of an affordable housing project in Kibra, Nairobi, Ruto said that his administration was committed to lowering the cost of living, but it will take time.
The Head of State maintained that the government had already begun the process of lowering the cost of living by providing cheap fertilizers to farmers.
"Mimi niliwaambia lazima tuteremshe bei ya unga ikuje chini. Na hiyo safari ya kupunguza gharama ya unga na gharama ya maisha tayari nimeianzisha. Tumepatia wakulima wetu mbolea magunia milioni moja na nusu na tunawapatia ingine milioni sita wazalishe chakula," President Ruto said.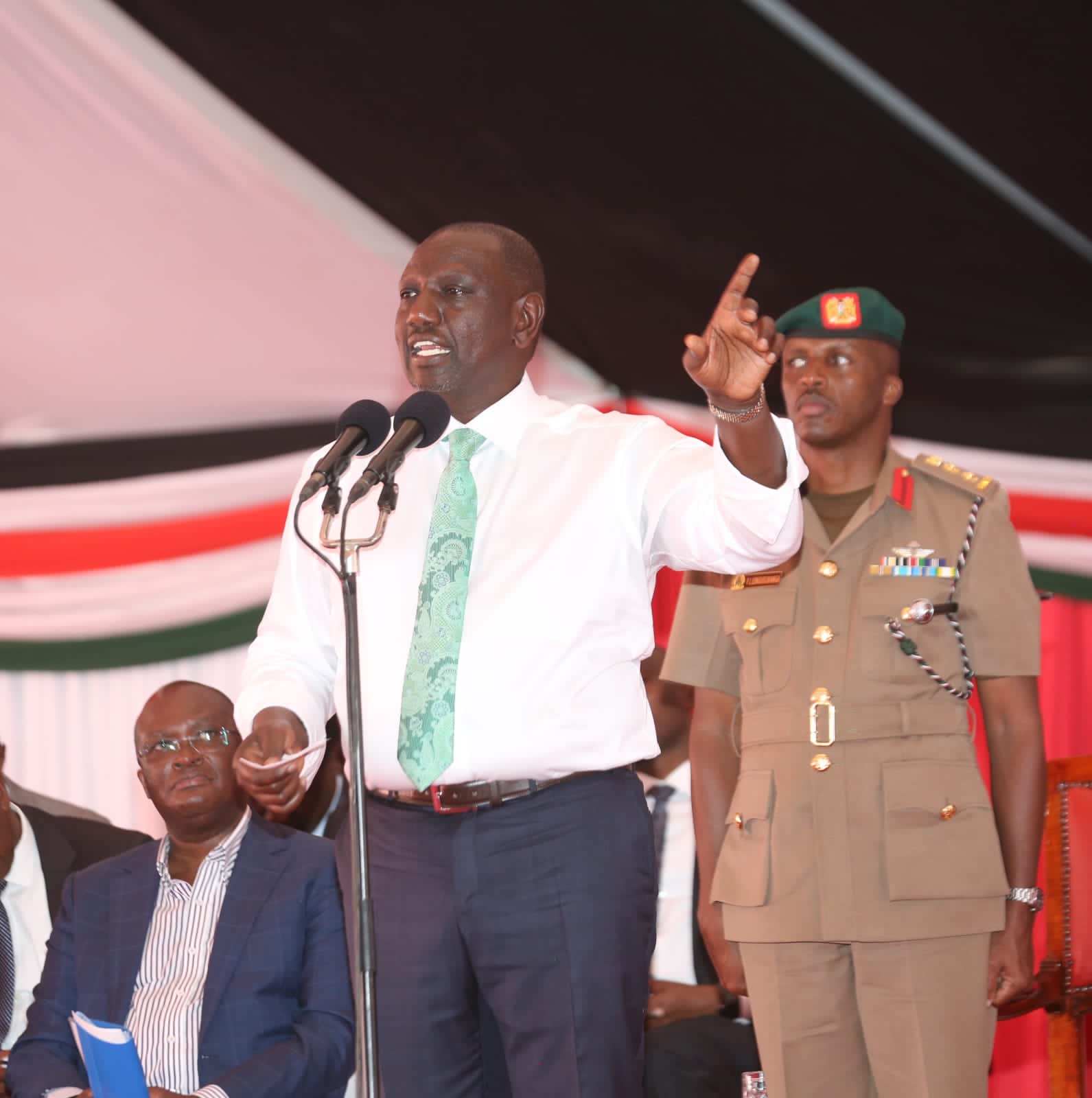 The Head of State claimed that it took four years for the price of maize flour to hit a record high, but his administration will stabilize it in a year.
"Wale walioharibu mambo ya unga mpaka ikafika shilingi mia mbili na thelathini walikoroga hiyo mambo kwa miaka nne. Mnipatie mwaka moja peke yake nitakuwa nimenyorosha," the president added.
He spoke even as he launched the construction of 4,054 units in Kibra, which will offer the area residents an opportunity to become home owners.
The Head of State further said that the housing plan will offer employment opportunities to the youth as many youth will be involved in the construction journey.