May 07, 2022 at 09:09 AM
Kinyanjui termed the findings as 'pseudo research' which is manufactured at the comfort of one's sitting room. Karanja was...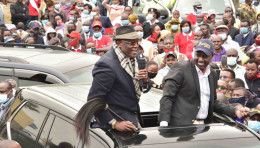 Nov 20, 2021 at 11:42 AM
He also claimed that the poll was meant to peddle a defeatist notion, but that has terribly failed. ...