The Inter-Governmental Budget and Economic Council (IBEC) on Thursday, January 26, established a committee to advise on the amount of revenue to be allocated to counties.
Speaking after consultations with the Council of Governors, Commission for Revenue Allocation and the National Treasury, and other top officials from both levels of government at the Kenya School of Government, Deputy President Rigathi Gachagua said the team will give their feedback to the Council for a decision in a week's time.
The Council of Governors requested Sh425 billion while the Commission on Revenue Allocation recommended Sh407 billion.
On the other hand, The National Treasury proposed to raise the allocation from Sh370 billion in 2021 to Sh380.4 billion in the 2023/2024 budget.
"A committee has been constituted to hold further discussion and come up with a solution in a week as to the exact amount that will be agreed on as share of revenue to go to the county governments," Mr Gachagua, who is also the Chairperson of IBEC said.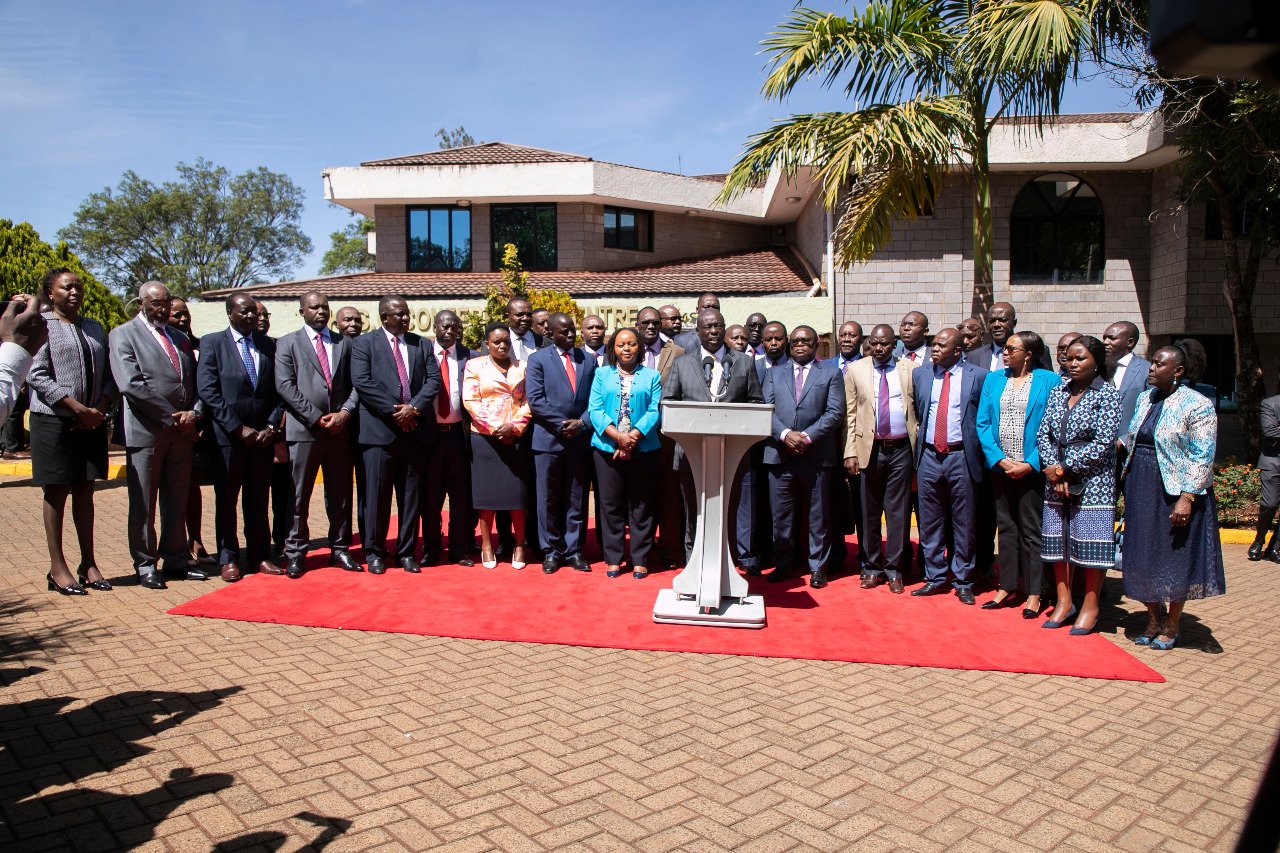 The Deputy President stated that the national government is committed to full implementation of devolution as envisioned in the Constitution of Kenya, 2010.
Mr Gachagua mentioned that President William Ruto would meet the governors early next month to thrash out pending issues in a bid to enhance the relations between the two levels of government.
"President Ruto has agreed to host the governors for a two-day retreat in February (2023) to discuss the cross-cutting issues with a view of coming up with solutions. This will also enable the governors to interact with the President closely and strengthen relationships for better service delivery," Mr Gachagua said.
During the meeting, the government also promised to remit royalties gained from mining activities in the counties. Mining companies are required by law to remit royalties to the national government. While 70 percent of the royalties are retained by the national government, 20 percent goes to the counties and 10 percent is shared with the local community.
"We have agreed that resources that are entitled to the counties are released forthwith for the use. A framework is being worked to guide on how the share meant for the communities will be disbursed," he said.
"We have agreed that the council of governors will constitute a small team to engage the SRC to come up with an acceptable solution," Mr Gachagua said.
The Salaries and Remuneration Commission will also work closely with the Council of Governors on proposed alignment of salaries for some of the county employees as requested by the governors.