Samsung Electronics has once again topped the global TV market in 2022, making it the 17th year in a row the company has ranked first in the TV industry.
According to market research firm Omdia, the global electronics manufacturer was also the most preferred electronics brand in Kenya based on an internal brand awareness survey conducted.
Head of Consumer Electronics at Samsung Electronics East Africa Ltd, Mr. Sam Odhiambo said the business has consistently delivered groundbreaking products that have revolutionized the TV industry.
"Samsung's commitment to innovation and technology has enabled the brand to deliver superior products and services to our customers while continuing to drive the industry forward.
"As a custodian of the Samsung brand in the East African market, we are honored to have the brand recognized by the global community for this achievement and we can assure the market that Samsung will continue to strive to provide innovative solutions that meet the needs of our customers to continue to be the world's top TV brand for years to come," Mr. Odhiambo stated.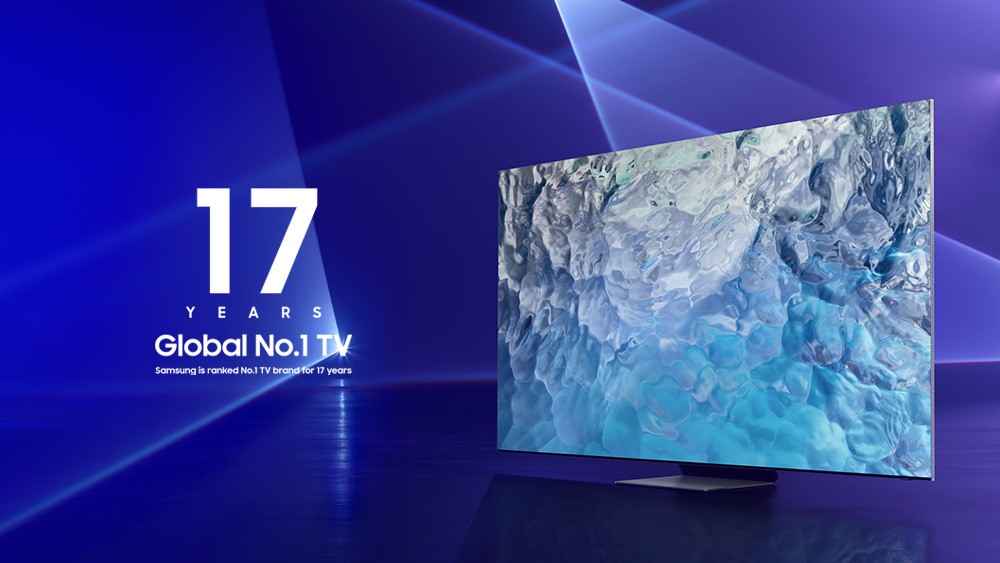 In 2022, Samsung sold a staggering 9.65 million units of QLED and NEO QLED TVs globally, bringing cumulative sales to 35 million units since its launch in 2017.
Samsung also dominated the ultra-large TV market segment in 2022, reporting a 36.1% and 42.9% market share for TVs over 75-inches and 80-inches respectively on the global market.
For the premium TV market priced over $2,500, Samsung retained the largest market share by revenue at 48.6%.