KTN news Anchor Mary Kilobi has shared a heartwarming message to his husband Cotu Secretary General Francis Atwoli even as he celebrates his 74th birthday.
Taking to her Facebook page, Kilobi wished her husband good health and long life as he continues pursuing his goals.
The 38-year-old Kilobi went on to lay bare her love for him describing him as a "charming Prince".
"Today is My Prince Charming's Birthday. May you grow younger, yes younger and younger every day Franco. I wish you happiness and an extremely long life of good health and pure bliss," she penned.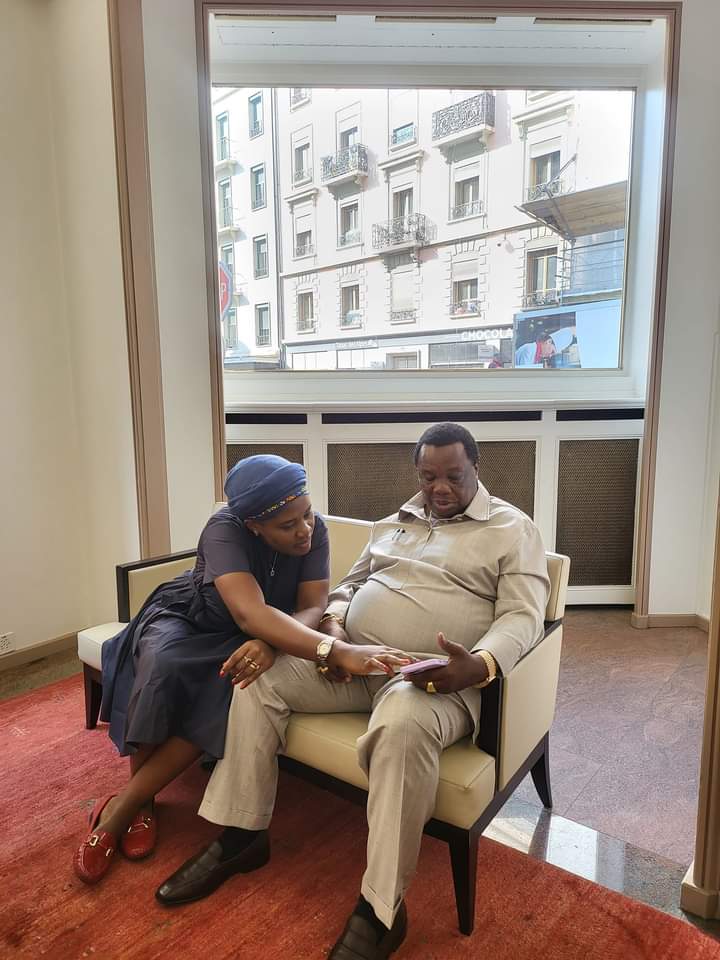 "God watch over you and divinely protect you with his blood from the Evil one and may He fight all your battles fiercely! Happy birthday my Bazuu Bazenga!"
The two have been open about their love life and have never been shy in making it public.
Despite their age differences, the two have shared many years together enjoying the beauty of their love.
Atwoli has become a household name in Kenya thanks to his vocal stand on issues concerning workers.
Having served as Cotu secretary General for years, the Vocal unionist has been at the centre of storms many times and has managed to bounce back again.
Kilobi on the other hand has made herself popular being the face of KTN News Bulletin, Swahili version, for many years.