Barely a week after the Cabinet resolved to forego a month's salary to contribute to the Drought Response kitty, it has donated Sh17,348,656 to the kitty.
In a letter to the National Steering Committee on Drought Response on Monday, December 5, the secretary of the Cabinet stated that the money will be wired to the kitty in due course.
"A sum total of Seventeen million, three hundred and forty-eight thousand, six hundred and fifty-six shillings, being the sum total of collective contribution of all members of the Cabinet, is being processed and will be wired to the National Drought Mitigation Appeal Fund in due course," read part of the letter.
In a gazette notice on November 21, President Ruto established the drought steering committee, which is led by Safaricom CEO Peter Ndegwa, to serve for a period of 12 months.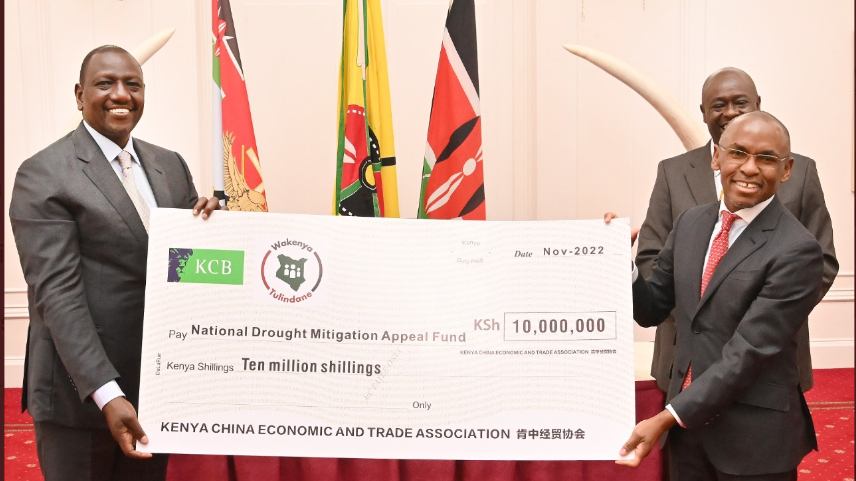 Just a week after it was launched, the committee on drought has already raised over Sh590 million to deal with the effects of drought in the country.
Deputy President Rigathi Gachagua previously unveiled an official M-Pesa Paybill 880990, urging Kenyans to contribute to the drought kitty.
"The National Drought Response Steering Committee has today released the PayBill and bank account details that will allow Kenyans to donate cash to assist those impacted by the ongoing drought.
"M-PESA payBill 880990 use your name as the account number or National Drought Mitigation Appeal Fund Kenya Commercial Bank, Riverside Branch, ACC. NO. 1305486137," read part of the statement.