President William Ruto has committed to using the Sh1.8 trillion loan approved by the World Bank to transform the lives of Kenyans.
In a statement after the World Bank approved the loan, Ruto said Kenya is grateful for the development.

The President said the approval means Kenya will be able to use the resources to tame the rising cost of living and implement the Bottom Up Economic Transformation Agenda.
"Kenya is indebted to the financial and technical support that the World Bank — and the International Monetary Fund — continue to extend to us. We are especially grateful to the Institutions for their latest assistance — KSh1.8 Trillion and KSh687 Billion, respectively — which will rebuild our buffers, and tame inflation and debt vulnerabilities," President Ruto said.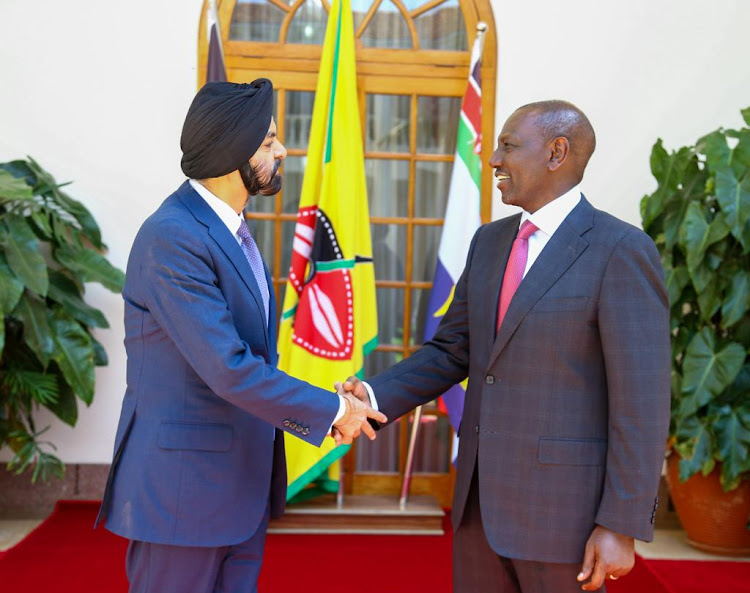 "This support will help Kenya withstand shocks, accelerate the Bottom-Up Economic Transformation Agenda, and advance our long-term, robust, and inclusive growth."
Kenya will receive financing of up to $12 billion (Sh1.8 trillion) from the World Bank Group over a period of three years.
The International Development Association (IDA) and International Bank for Reconstruction and Development (IBRD) commitments stand at $8.3 billion (Sh1.24 trillion), with $4.4 (Sh660 billion) available for disbursement.
IDA and IBRD are part of the five institutions of the Bank.
They are expected to provide an estimated $4.5 billion (Sh675 billion) including fast-disbursing operations.