Topic: CAS Mercy Mwangangi
Apr 28, 2023 at 11:27 AM
Sakaja appointed the former CAS to her new role in the changes he made to City hospital boards....
Nov 02, 2022 at 03:30 PM
President William Ruto has nominated 51 people for the positions of Principal Secretaries in different State departments....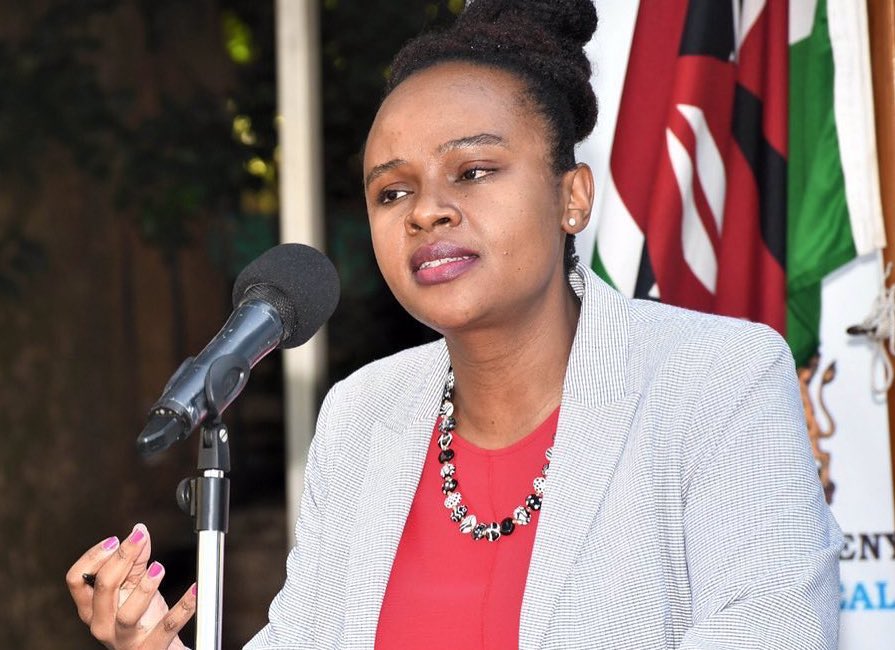 Sep 15, 2022 at 01:25 PM
Dr. Mercy Mwangangi is the Chief Administrative Secretary (CAS) in the Ministry of Health....
Mar 23, 2022 at 12:11 PM
Health CAS Mercy Mwangangi has announced that 840,000 doses of AstraZeneca COVID-19 vaccine have expired....
Mar 19, 2021 at 04:50 PM
Addressing the press, Health CAS Mercy Mwangangi confirmed 1,354 new Covid-19 cases from 7,732 samples tested in the last 24 hours. The country's caseload now 118,889. ...
Feb 26, 2021 at 10:47 AM
During the meeting at the State House, the Cabinet identified the key groups lined up for the vaccines. ...
Jan 06, 2021 at 10:11 AM
MoH has announced that only adults are eligible for the vaccine....
Dec 08, 2020 at 05:53 PM
The Ministry's statement came a few hours after doctors demanded that government settles the bill left behind by the deceased....