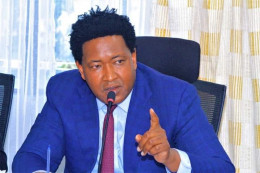 Jun 03, 2023 at 10:46 AM
Senator Ledama Olekina says that those comparing Kenya with Singapore have not evaluated the question of meritocracy in government....
May 24, 2023 at 03:27 PM
"The people who work in the informal sector are allowed to save through the voluntary scheme. The Housing Fund has two schemes, it has mandatory and voluntary....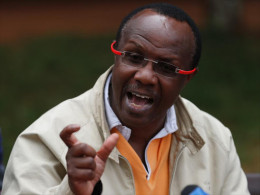 May 13, 2023 at 11:00 AM
David Ndii - the Hustler Fund will be a big scandal, the fertiliser subsidy scheme will be a big scandal....
May 11, 2023 at 06:31 PM
President Ruto earlier stated that the Housing Fund is not a tax but money meant for Kenyans....
May 11, 2023 at 04:57 PM
President William Ruto has called out Kenya Kwanza leaders opposing the proposed 3 percent Housing Fund deductions in the Finance Bill 2023....
May 09, 2023 at 09:39 AM
"It's very regrettable that a constitutional right and an agreement between the government and workers is politicized."...
Apr 24, 2023 at 07:41 AM
"The law will compel their employer to also contribute 3 percent to Housing Kitty," President Ruto....