Topic: Lawyer Evans Monari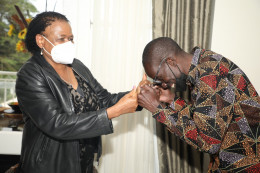 Oct 05, 2021 at 03:56 PM
The Chief Justice mentioned that she has known Monari for 38 years, having first met in 1987 as first years at School of Law in the University of Nairobi. ...
Oct 05, 2021 at 09:14 AM
Lawyer Evans Monari passed away on Monday, October 4, 2021 while undergoing treatment at the Nairobi Hospital. ...